Join Our Team
Designer Extraordinaire? Marketing Genius? Client Relations Expert?
Do you have what it takes to join the fastest growing marketing and design company in the Eugene and Medford, Oregon areas?
Do you want to be the leader or do you want to follow the leader? At Ruby Porter Marketing & Design, we strive to set the trend for business marketing and design solutions. We are changing the way our community thinks about marketing. But we also want to have fun while we do it.
Sound like your kind of place? Check out our current openings below.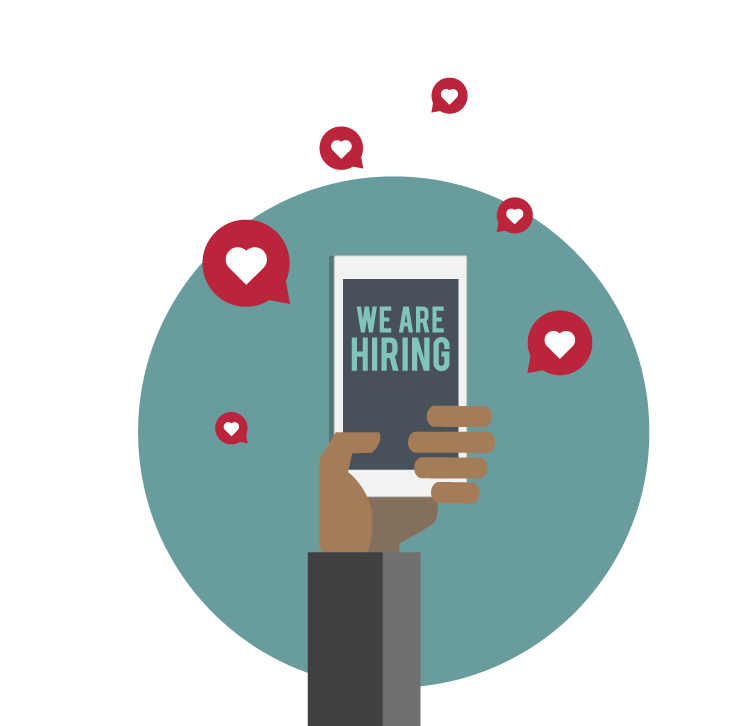 Digital Marketer
Ruby Porter Marketing & Design is seeking a part-time Digital Marketer to join our fun, innovative, and fast-paced office environment. The ideal candidate will be outgoing, proactive, inquisitive, and possess strong written and verbal communication skills. We are seeking someone with skills and interest in the following areas: search engine optimization (SEO), data and analytics tracking, social media marketing, copywriting, and pay-per-click advertising.
The ideal candidate is someone who is excited to work with a wide variety of local companies in different industries, and to learn how to represent them in digital marketing campaigns across all channels–especially social media. This position is ideal for someone who dabbles in design and/or with video creation.
Responsibilities
Assist the Digital Marketing Manager with copywriting, SEO, and social media management work
Build and maintain the social media presence for multiple clients on social media platforms: establish brand voicing and marketing pillars; write and design 8 posts/month; research competitors, hashtags & influencers
Measure and report performance of digital marketing campaigns to current clients in quarterly meetings
Assess websites for SEO-friendliness and make suggestions for optimizing user experience
Understand rules of intellectual property and best practices when gathering information from multiple sources online (avoids plagiarism, understands creative commons licensing, etc.).
Keep track of monthly deliverables and work efficiently and independently once strategy and direction is identified
Make progress with multiple projects simultaneously while meeting deadlines and addressing immediate client needs
Make a continued effort to learn and develop SEO and marketing skills
Qualifications
Relevant experience in the digital marketing/SEO field preferred
Very strong grammar and writing skills – spelling is especially important
Experience with social media management tools & strategies
Familiarity with Adobe Creative Suite preferred
Competent working with Windows-based computers; Microsoft Office Suite
Experience with WordPress or with analytics platforms is a bonus (Google Analytics, Search Console, Datastudio, Moz, etc.)
Self-motivated, takes initiative to research topics that may be unfamiliar or niche
Customer service skills and ability to positively and cheerfully address client concerns
Dependable, a good team player, receptive to feedback on projects, flexible with assigned duties, and professional in all areas of his/her/their work.
Able to maintain a positive, professional and supportive attitude at all times.
Duration, Hours, Compensation
Starting at $16/hr
Part time position with flexible scheduling & sick leave
Local on-site position only (must follow current mandated Covid protocols)
Please provide a writing sample with your application.
How to Apply
If interested in this position, please submit cover letter and resume to [email protected]
Application deadline: Until position is filled.
No phone calls or walk-ins, please.
Ruby Porter Marketing & Design is an Equal Opportunity Employer. This company does not and will not discriminate in employment and personnel practices on the basis of race, sex, age, handicap, religion, sexual orientation, national origin or any other basis prohibited by applicable law.