Join Our Team
Designer Extraordinaire? Marketing Genius? Client Relations Expert?
Do you have what it takes to join the fastest growing marketing and design company in the Eugene and Medford, Oregon areas?
Do you want to be the leader or do you want to follow the leader? At Ruby Porter Marketing & Design, we strive to set the trend for business marketing and design solutions. We are changing the way our community thinks about marketing. But we also want to have fun while we do it.
Sound like your kind of place? Check out our current openings below.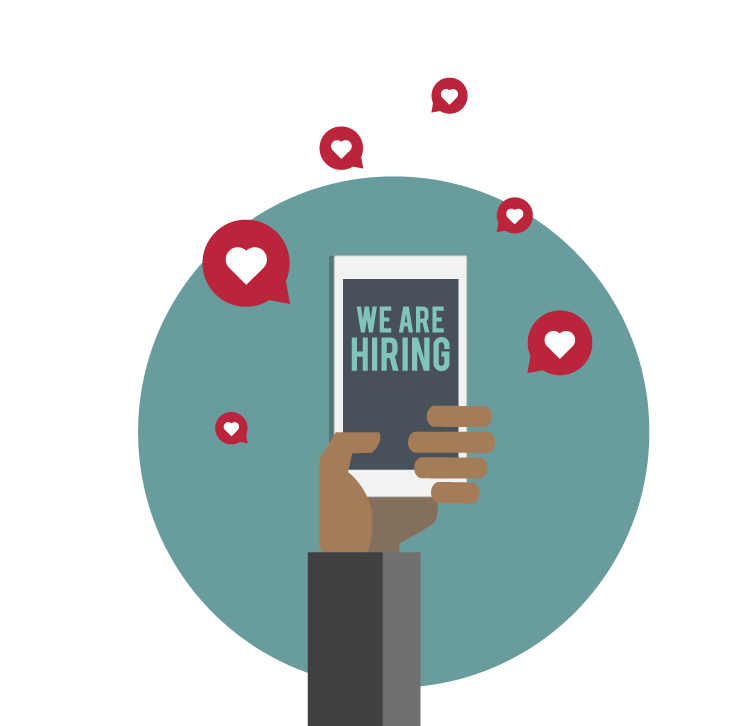 Designer
A designer is a visual crafter, problem solver, and business thinker. The person in this role helps design, build and optimize websites, assists clients with the creation of initial branding or rebranding of a company, organization, or campaign, and expands brands with creative social media graphics and print projects from stationery items to large scale print.  This person helps with our internal design needs. They will correspond with clients frequently and are expected to take an active role in client meetings to understand the overarching goals and need, then translate that information into design. Individuals in this role will collaborate with members of other departments and supervisors to meet the requirements of our clients.
Responsibilities
Combine art and technology with the end user's experience in mind
Meet with clients and internal design team to determine scope of and expectations for projects
Create designs that align with client needs, audience, brand, message, product, etc.
Be able to create designs by hand and digitally
Be able to select color schemes, fonts, patterns, and more that suit a client's brand
Present and effectively communicate concepts and mockups to clients including strategies and advice on reaching their audience
Receive feedback from team members and clients and incorporate suggestions into final designs
Proofread for errors in any design before publishing or releasing to client
Requirements
Must have a BA or AA degree in visual communication, graphic design, website design or related discipline
Possess strong typography and layout skills
Proficiency in the Adobe Creative Suite is required; proficiency in the Microsoft Office Suite is desirable, as is experience with WordPress or other website content management system
Understand how to properly prepare files for both print and web formats
Have excellent verbal and written communication skills and an ability to work on projects both individually and in a team environment
Bring outstanding organizational skills and the ability to handle multiple projects simultaneously while meeting deadlines
Able to communicate results to management and thrive in a fast-paced environment
Competent working with Windows computers
Able to maintain a positive, professional, and supportive attitude at all times
Application should include cover letter, resume and link to professional portfolio
Duration, Hours, Compensation
Salary: $18-24/hr DOE
This is a part-time, in-office position
Unlimited PTO, sick leave, and paid holidays
Developer
We are currently seeking a developer who will participate in the design, development, testing, and support of internal and external client projects. The ideal candidate will be a self-starter who is proactive, positive, creative and flexible with basic understanding and experience working in PHP/HTML/CSS/JavaScript. Responsibilities include developing websites, web-based applications, mobile applications, providing recommendations for UI and UX, and providing support for clients as needed.
Requirements
Self-starter, proactive, positive, creative, and flexible.

Good understanding of JavaScript programming best practices.

Good knowledge of Box Model/CSS, normalizer experience ideal.

Good knowledge of Doctypes/HTML.

Good understanding of PHP, Laravel experience ideal.

First-hand experience of various performance issues, optimization techniques, and cross-browser capability.

Discipline to document ideas and code in a clear, comprehensive and organized manner.

Work with in-house designers and developers in the same office.

3+ years experience in web and software development
Duration, Hours, Compensation
Salary: $45k – $60k DOE
This is a full-time position
Unlimited PTO, sick leave, and paid holidays
Health insurance
401K
Local on-site opening only
No relocation cost reimbursement
How to Apply
If interested in this position, please submit cover letter and resume to [email protected]
Application deadline: Until position is filled.
No phone calls or walk-ins, please.
Ruby Porter Marketing & Design is an Equal Opportunity Employer. This company does not and will not discriminate in employment and personnel practices on the basis of race, sex, age, handicap, religion, sexual orientation, national origin or any other basis prohibited by applicable law.