Join Our Team
Designer Extraordinaire? Marketing Genius? Client Relations Expert?
Do you have what it takes to join the fastest growing marketing and design company in the Eugene and Medford, Oregon areas?
Do you want to be the leader or do you want to follow the leader? At Ruby Porter Marketing & Design, we strive to set the trend for business marketing and design solutions. We are changing the way our community thinks about marketing. But we also want to have fun while we do it.
Sound like your kind of place? Check out our current openings below.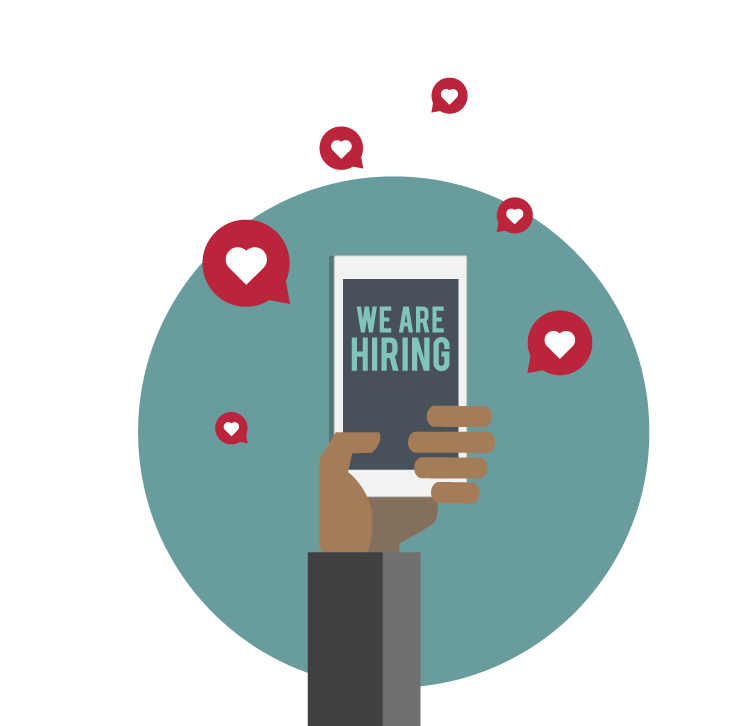 Developer
Ruby Porter Marketing & Design is seeking a full-time Web Developer to join our team.
In this role, you will be responsible for the build-out, modification, testing, and deployment of internal and external projects for our clients. You will use appropriate technologies and standards that are in line with company procedures and policies. This work is done in conjunction with other members of the development team, other departments, and management staff. You are expected to work closely and collegially with all staff and provide recommendations to our processes, procedures, and tools. You are also expected to serve as subject matter experts and provide support for our clients, as needed.
Qualifications:
Extensive experience with WordPress
Extensive experience with PHP/HTML/CSS/JS
Proven hands-on experience building web applications for mobile devices.
First-hand experience of various performance issues, optimization techniques, and cross browser capability.
Discipline to document ideas and code in a clear, comprehensive, and organized manner.
Self-direction with strong attention to detail.
Self-starter, proactive, positive, creative, and flexible.
Work with in-house designers and developers in the same office.
Compensation/Benefits
Full-time, in-office position
Pay Rate: $22/hr – $35/hr DOE
401(k) with matching
Health Insurance
Paid Sick Time & Unlimited PTO
Digital Marketer
Ruby Porter Marketing & Design is seeking a full-time Digital Marketer to join our fun, innovative, and fast-paced office environment.
The Digital Marketer will be responsible for the creation, execution, and reporting of Digital Marketing Campaigns for clients of various industries and sizes. It will include the research, keyword analysis, creation, curation, SEO tactics, and management of content and campaigns, as well as initial site audits/reports and quarterly analytics reporting. The Digital Marketer will stay in close communication with clients to carefully cater their message and tone appropriately. They are expected to serve as a copywriter and editor in service to both clients and for internal projects, producing content that is grammatically correct.
Position Overview:
Project Management: Oversee and participate in the production cycle of deliverables for clients. This includes but not limited to:

Search Engine Optimization (SEO)
Social Media Management
Email Marketing such as Newsletters and Drip Campaigns
Pay-per-click Advertising (PPC) including Google Ads and Facebook Ad Campaigns
Blogs
Site Audits (bi-annual)
Analytics Reports (quarterly)

Digital Marketing: Develop and implement effective Digital Marketing Campaign (DMC) strategies for clients, as well as for our sister companies — Ruby Porter & Partnered Solutions IT.

Proper configuration for analytics tracking and account setup in Moz and Datastudio
Keyword Research & Competitor Analysis
Creation of a Voice/Tone Guide
Ensure that brand messages are consistent
Collaborating with the Lead Designer on brand graphics
Completion of a site audit within the first 2 weeks of a new contract
Monitor key online marketing metrics to track success
Coordinate with sales team to create marketing campaigns

Stay up to date with the latest technology and best practices
Qualifications:
3+ years' experience in the creation and execution of digital advertising campaigns across multiple platforms.
Be highly creative and imaginative with an eye for detail.
Have excellent verbal and written communication skills – including proper grammar and spelling.
Ability to work individually on a project or in a team environment and to collaborate closely with members of other teams.
Brings to the position outstanding organizational skills and the ability to handle multiple projects simultaneously while meeting deadlines.
Be able to work under pressure.
Able to communicate results to management and thrive in a fast-paced environment.
Competent working with Windows-based computers.
Able to maintain a positive, professional and supportive attitude at all times.
Be dependable, a good team player, receptive to feedback on projects, flexible with assigned duties, and professional in all areas of his or her work.
Compensation/Benefits
Full-time, in-office position
Pay Rate: $20/hr to $25/hr DOE
401(k) with matching
Health Insurance
Paid Sick Time & Unlimited PTO
At least two writing samples required with your application.
How to Apply
If interested in this position, please submit cover letter and resume to careers@rubyporter.com
Application deadline: Until position is filled.
No phone calls or walk-ins, please.
Ruby Porter Marketing & Design is an Equal Opportunity Employer. This company does not and will not discriminate in employment and personnel practices on the basis of race, sex, age, handicap, religion, sexual orientation, national origin or any other basis prohibited by applicable law.