Having a website that is as visually pleasing as it is functional is key to making your business accessible while establishing a sense of professionalism. At Ruby Porter Marketing & Design, we specialize in attractive design that is clean and efficient. Our website design and development will help your business establish an online presence — or breathe some fresh air into your current one.
Because websites come in all shapes, sizes, and levels of complexity, we will sit down with you to discuss your particular needs. As a full-service advertising agency, our development process begins by getting to know your business. We ask specific questions to identify your target audience and develop short and long term goals.
After our discovery phase is complete, the true work begins as we hand over your project to our amazing designers and developers. Our team then gets to work building your website within the established time frame. We keep you up to date as your website takes shape and ask for feedback at various stages to make sure everything is turning out as you'd like.
Once your website is finalized, we don't leave you hanging. We make sure that you are properly trained, so you know the ins and outs of managing your website. We also provide 60 days of support at no additional charge once your site goes live.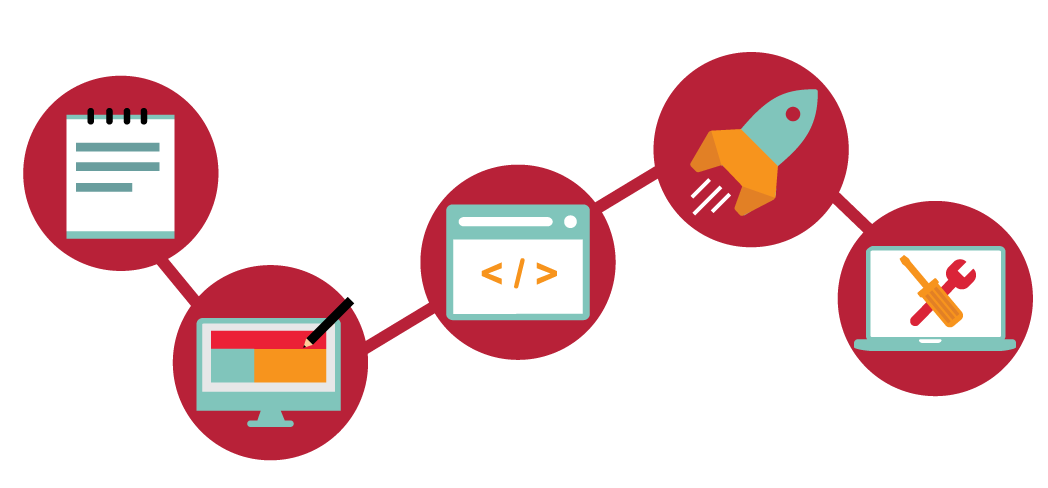 Save time and money with custom software that allows you to run your business or website smoothly. We are happy to collaborate with you to create web and mobile apps that make your website soar above the rest. Our programmers are skilled software artisans with a passion for code and clean performance. They work with you to ensure your vision is made a reality.

As more and more commercial interactions occur in an online space, digital marketing has become an increasingly imperative tool for businesses trying to remain competitive.
Through a combination of search engine optimization (SEO), social media marketing, pay-per-click (PPC) advertising and excellent copywriting, Ruby Porter Marketing & Design has the expertise and experience to help market your business, drive more traffic to your website, and bring in more revenue.
No two businesses are alike, and we cater our approach to your specific needs, goals, and limitations to help your business reach its full potential.