Search Engine Optimization (SEO)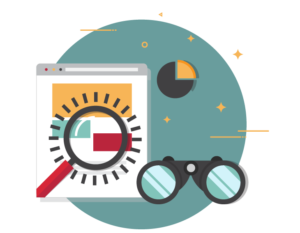 Why You Need SEO
Proper Search Engine Optimization (SEO) can turn your website into a powerhouse for your business. Your site can rank on the first page of a search engine results page (SERP), attract tons of potential customers, and establish your brand as a trustworthy source of information.
SEO is important because it helps your business tap into a vast trove of potential customers. Google estimates that there is an average of 2.3 million Google searches every second. Yes, a great deal of those are people looking for cat videos and celebrity gossip, but there are also hundreds of thousands of people searching for products and services every second. Solely being present on the internet isn't enough to tap into that market. Less than 10% of people click past the first page of search results, so if you don't show up on the coveted first page, your website is woefully under-performing. With Ruby Porter's reliable SEO techniques, we will get you to that first page.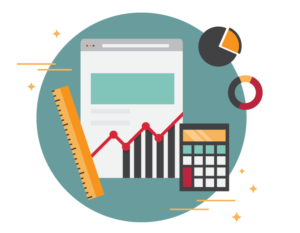 Get Measurable Results
One of the many great things about SEO is that its results are easily measurable. With conventional advertising, you're never 100% sure if a customer is using your services because they saw a print or television ad. With SEO, you can even see how a visitor arrived at your site, which pages they have viewed, whether they are using a desktop or a mobile device, where the visitor is located and other demographic information about them. This makes it so much easier to assess the results of SEO to further refine and improve it. Maybe you find that an overwhelming number of visitors to your website are female, so you decide to add new copy with a female audience in mind. You don't get that level of detail when it comes to other forms of advertising.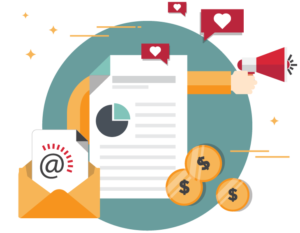 Synergize SEO with Your Other Marketing Efforts
SEO, content marketing, social media marketing, and PPC advertising can work wonders when used in conjunction. For example, writing insightful, informational and engaging content is the goal of all content marketing, and that good content is extremely useful in both SEO and PPC advertising. You can even use social media marketing to direct visitors to your great content and they, in turn, may share it as well.
Another example of the potential marketing synergy is that SEO and PPC advertising attract new customers to a business, while social media marketing keeps those customers engaged with that brand, increasing the chances that they become repeat customers.
There are many other ways that these tactics can intertwine synergistically, and people are constantly searching for new techniques to efficiently market to customers. This is another reason to hire SEO experts like those at Ruby Porter: we stay up to date on the latest industry trends to make sure our clients never fall behind.