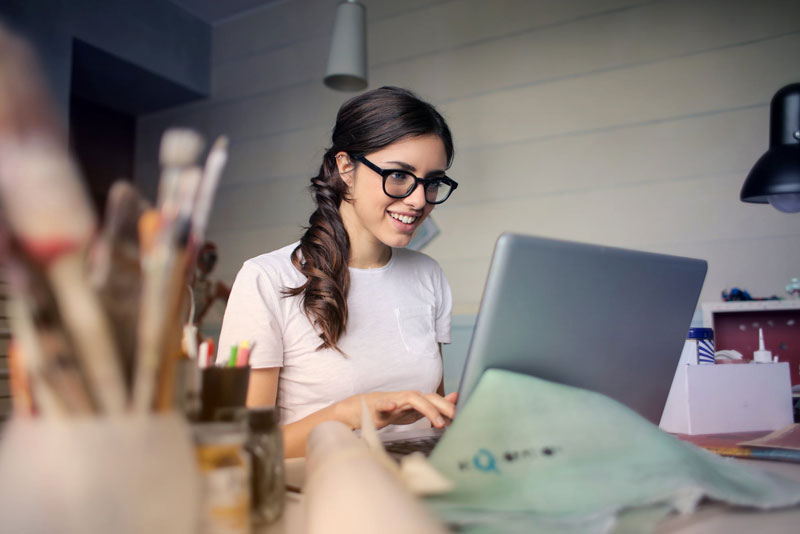 5 Important Aspects of Logo Design
One of the many services we provide here at Ruby Porter Marketing and Design is logo design and rebranding. So, for this month's blog, we'd like to touch on some of the most important aspects of a logo design. By mastering these attributes, your logo design will be on the fast track to success!
Identifiable
First and foremost, your logo needs to be easily identified with your brand. It should clearly reflect your business's values and services. Think about color and typography and how they set the tone of the design. For example, if you're a construction company you probably don't want to use the color pink in your logo. If your logo design includes an image or illustration, make sure that it's related to the business or brand.
Legible
No matter the size or platform, make sure people can read your logo! Now you might be thinking, isn't that common sense? You would think so, but it can be a lot more difficult than it seems. Especially with companies that have longer names, the legibility can be lost when the size is altered. Choose your typography carefully. This goes for illustrations also. If your logo design has an illustration that is hard to identify, it's going to confuse your audience. Our best advice, keep it simple! (We'll get to this next.)
Simple
Stay away from using too many words, too many colors, and illustrations that just don't make sense. Some of the best logos have only one word or one illustration. Keep your logo neat and simple. The more elements you add to a logo the more it's going to sacrifice legibility. If your logo has a lot of text or colors it won't be readable at a small size. However, you still want to customize it enough to easily identify your business. There is a fine line between simple and unique. Good logo designs have a healthy balance of the two.
Unique
Simplicity is important, but so is uniqueness! Hint: it doesn't have to be one or the other! You have to ask yourself, are people going to remember it? When someone sees your logo you want them to think of your business. Think about shape, color and typography and be consistent. Different colors can reflect different feelings or values. Skilled designers will strategically choose certain colors based on what the company wants to portray. Don't try to replicate an existing logo! Some logos are bound to look a little bit similar but if you're not careful, people could confuse your logo with a different brand.
Adaptable
Last and certainly not the least, is adaptability. With today's increasingly evolving technology, you have to make sure that your logo can work on a variety of platforms. For example: websites, mobile phones, social media, online advertisements, business cards, and letterhead. Your logo needs to look good on the web and in print media, as well as big or small. Good logo designs translate on a variety of platforms without losing the identity.
All of these aspects make up a good logo design. However, you have to be careful to incorporate all of them without sacrificing one for the other. If you're looking for a professional logo design or rebranding, call the experts here at Ruby Porter Marketing and Design!