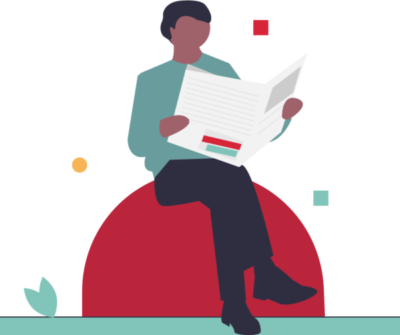 Establishing Your Brand's Voice
Here at Ruby Porter, we know tools like brand guidelines are incredibly important for establishing a recognizable, consistent brand identity. Brand guidelines teach people how to use your logo properly, ensuring that the resolution, color, and quality remains the same across public appearances. However, your written branding is just as important as your visual branding. That's why we've spent considerable time developing a brand voice guidelines for our clients, especially those for whom we manage social media channels.
First, what is brand voice and what does it accomplish? Your brand's voice builds trust through familiarity and identification with your target audience. Think of how sharing inside jokes among friends strengthens the bond between them—that is exactly what we're aiming for in establishing a brand's voice. It expresses your brand's personality, and sets you apart from other companies in your industry.
Having a guide that outlines the voice of your brand and its attributes, the language conventions used, and the do's and don'ts of your written communication is incredibly useful as an internal and external tool. It can be shared across departments so that any employee sending emails on behalf of the company has a better sense of tone. It can be shared with outside marketers and collaborators to ensure your brand's voice is never misrepresented.
You can download this brand voice guidelines template we've created, and then read on to learn what five steps you can take to get to work establishing a strong voice for your brand to tell your story.
1. Write down your company's core values.
Some businesses have clearly established core values or a mission statement, but for others it may take some work to pin down what your company stands for. Don't let this step hold you back too long—but do consider how these handful of values will influence your brand voice and its attributes. Does your company cherish community? The environment? Family? Adventure? A company that values luxury and quality, for instance, will have a different tone than one that values relaxation and fun, which will be different still from the core values of equity and justice. Once you have your list, consider the attributes these values impart to your voicing. Your tone may change depending on audience segment or communication medium, but voice attributes will remain the same.
2. Create your elevator pitch.
Determine what message you're trying to tell the world by engaging in this exercise. In scenario one, imagine you have just met someone for the first time, and over a cup of coffee, they ask you about your company and what it does. Then, suppose you must describe your brand message to someone on a 30-second elevator ride. Finally, try to only use one sentence. Does your brand believe in the power of innovative technology? Does your company strongly support the community and small businesses? Look at the evolution of your messaging, and note the strategies you used to communicate more efficiently. Consider them when creating a set of rules for vocabulary, jargon and other word choices.
3. Think about not just about what to say, but how to say it.
Now it's time to really consider your target audience—and if you have time to build personas, do it. What kinds of words and phrases do they typically use? Do they have particular mannerisms that you can emulate in text? Decide whether you want to use a formal (informative) vs. informal (casual) tone, and what slang or colloquialisms are fair game. Make a list of technical terms and acronyms that you use on a regular basis, and plan how to communicate that specific language more simply for a naïve audience. For extra data, look at how your customers write about your business in their emails to you, in their reviews of your services, and on social media channels. Consider emoji use, capitalization, spacing, and punctuation, as these aspects will portray the emotional attributes of your brand voice.
4. Consider the role of humor in your voice.
We know that people relate well to humor, but there are many different registers that humor can occupy—from puns and exaggeration to sarcasm and satire. First you must determine if humor is suitable for your brand, and then decide how can it best be used. This very thorough guide from Distilled.net has great guidance for how to employ humor: 1. Be humble: it's best to laugh at yourself, never at your customers. 2. Be gentle: avoid awkward wording just to get a joke in. 3. Be subtle: think of lightening your copy, but don't sacrifice clarity. When it comes down to it, if in doubt, leave it out.
5. Establish how you're going to get everyone on board.
Finally, you'll want to plan not only how to distribute the voicing guide, but how to make sure that everyone that it will affect the most sees its value, especially those who write external communications. This might mean that you should involve different departments in some of the earliest steps, so that they feel ownership over its rules. Moreover, the voicing guide should be clear and easy to use. The best voicing guides should be written using your brand's tone of voice, if at all possible. Be specific when explaining specific words and phrases that are appropriate and those that are not. Give some example of copy for different mediums, if you know that tone will differ among them.
Throughout the process, keep in mind that the goals of any brand: capturing attention, generating interest, stirring emotion, and building trust. All of these aims can be accomplished through using words and images to cultivate a genuine connection with individuals in your target audience. A brand voice guidelines is your roadmap for doing so. If you've read this far and downloaded the brand voice guidelines document, and still feel like you're in over your head, don't hesitate to reach out to us. We'd be happy to sit down with you and help you tell your story.