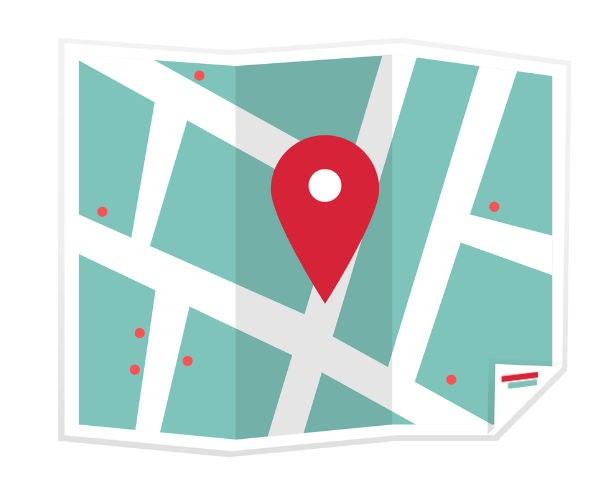 Local SEO: Strategies for Owning Local Searches
Let the last months of 2020 be focused on getting your business's local SEO set up and functioning for a new year. Sources say that a third of consumers use search engines for information about local businesses at least once a week. I suspect that it's much higher than that, especially in times of local crisis, like the recent wildfires affecting most of Oregon's largest towns. Put differently, nearly half of all Google searches are looking for local information, like those "near me" searches you may have heard about. Do you need to put the phrase "near me" everywhere possible on your website? Please don't. Let's look a little deeper into what local SEO entails.
1. Claim and Set up Your Google My Business
The first thing to be aware of are the many ways that Google shows local information to its users, right on the search results page. The Local Panel will display basic information about three businesses that fit your search and that are near you. The Google My Business side panel gives in-depth information about a specific business you are searching for. Google My Business (GMB) crowd sources information from the public, but the surest way to make sure that people have the most accurate information about your business is to claim your business on GMB and set up your profile. To do this, you of course need to have a Google account that you link as the owner or manager of the profile. Then, you can add important information such as the business category, products or services you provide, the hours your business is open and the areas you service, as well as your location and phone number. GMB specifically added a COVID-19 option for keeping the public updated about the measures your business is taking to mitigate the spread of the virus.
2. Create a Review Strategy
Second, leverage the ability to collect customer reviews and attach them to your GMB. In addition to providing a shortened link with your business username in it, GMB can be a forum for collecting positive reviews and addressing negative ones. Develop a multi-pronged strategy for collecting reviews; add a button to your website, send the review link out to clients after they've purchased your goods or services, and personally reach out to folks you know will leave you positive reviews. It is bad form to bribe customers for reviews or to ask your employees to leave you a review—so put in the work and avoid being penalized by Google for disingenuous information.
3. Keep Your Information Up-to-Date
As Google provides more information via search, we are getting closer to considering Google the "new homepage." Search engine results pages (SERPs) are becoming a one-stop shop, with features like posts, Q&A, restaurant menus, and photos to satisfy users' curiosity. They have less incentive to click through to your website. The best advice I've found is to feed the monster, while simultaneously fighting it, and the possibility for misinformation. That is, make sure that your GMB profile is robust, and you're keeping information about your business up-to-date, especially during times of uncertainty.  Keeping an eye on updates that others submit ensures you are able to deny false information about your services or facilities, and managing reviews with fast response rates and negative review remediation shows the public you want to engage clients and provide quality customer service.
Finally, it's not time to let up on your website's on-page SEO. Far from it! Even if Google is providing more information via SERPs, the one way you will continue to stand out from the others is by having an amazing, responsive website with relevant and authoritative content. In fact, many digital marketing experts are saying that ranking highly in organic searches increases the likelihood that a business will rank in Google's local pack. On-page SEO elements are the most highly ranked factor for organic SERP visibility, so it's no wonder that 40% of small and medium businesses outsource their SEO work, and close to half of multi-location enterprises outsource at least part of it, according to Moz's State of Local SEO Industry Report for 2020. They're turning to experts to help make their business visible in the increasingly competitive digital marketplace.
If you do decide to hire a marketing firm or independent consultant for your SEO work, a word of caution: be wary of anyone promising you the #1 slot in search results, or overly focused on tracking rankings and following keywords. Google searches are now more dependent on user location, so when you hire a good marketer, they're going to spend less time obsessing over the #1 spot, and more time getting you conversions and revenue. Seek out an expert that will put the effort into thoughtfully guiding your customers at every stage of their journey—both in discovery via good SEO, all the way through to conversion via frictionless transactions and clean user interfaces.  Feel free to reach out to us at Ruby Porter to discuss your Local SEO needs; we have a variety of flexible packages to suit your needs, whatever they may be.