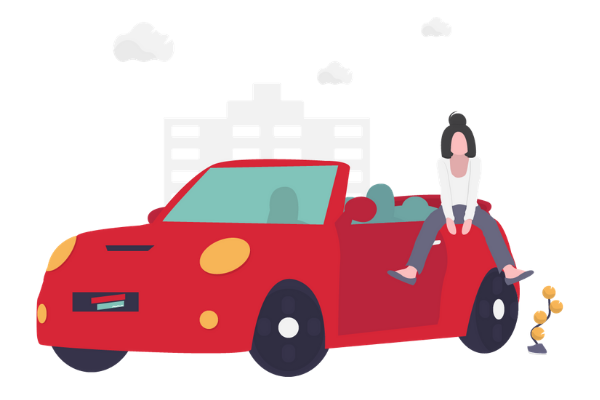 SEO Strategies: How We Optimize Websites
Search Engine Optimization: What We Do
At Ruby Porter, all of the Search Engine Optimization (SEO) work we do is informed by data and analytics. We also believe in transparency; our clients get detailed quarterly reports four times a year. Our SEO strategies emphasize data-driven decision making to shape our clients' online presence.
In nearly all cases, a website is at the center of the digital ecosystem—you will drive traffic to your site through paid ads, social media posts, and email newsletters. These elements work in concert to influence the way that a website is ranked by search engines. From our research, we can state that the following items are the keys for good organic search rankings:
Relevant, informative content. Good content includes useful, lengthy blog posts, pithy, relevant product descriptions, and additional information that may be useful to people searching for your industry, services, and products (think location, hours, contact information and menus or services). While SEO best practices have moved away from focusing solely on keywords and their rankings, it is important to understand how people are searching for your website, what keywords you can incorporate into metadata, and what subjects should guide the crafting of additional content (we call these "focus areas").
A straightforward user experience. Sites should be organized so that visitors can find what they're looking for in just a couple of clicks. An attractive, aesthetically-pleasing design that guides them always helps! In addition to making sure human users understand how to move through your site, we also want search engines to be able to easily crawl a site from the technical perspective, so they know what content you have.
A well-functioning site. Google rewards sites that have no broken links, have a fast page load speed, function well on mobile, and are secure. It's no wonder they do—users are likely to leave a site if it doesn't function well.
An integrated Google presence. Now that the vast majority of internet users turn to Google for searching, sites need to make the most of the various apps and features it uses to help people find the information they're looking for. To us, these are the big three: Google My Business (GMB), Google Analytics, and Google Search Console. GMB will help you appear in the sidebar for local searches, but it only works if your business profile has been verified. Google Analytics helps you see how users move through your website, but only if your Google Analytics code is properly installed on your website for tracking. Finally, Search Console (used to be called Webmasters) verifies site ownership so that you can submit your sitemap to Google for indexing, and it tracks what keywords people use to search for you.
Your website: Can we optimize it?
The short answer is yes, we can "optimize" any website. To what extent we can do optimization and how long it will take us are better questions. Say you want your car to go faster—we can work on it, but our success depends on what kind of car you have.
WordPress is the primary content management system (CMS) we use for all of the websites we design in-house. WordPress has about 62% of the CMS market share, which is more than any of the others combined. As a result, not only have there been many additional functions added through plugins, there are thousands of other developers creating documentation and crowdsourcing improvements. We've found WordPress to be the most customizable for what our clients need (both traditional and ecommerce), and flexible for best SEO practices. Two of the most popular SEO plugins for WordPress are Yoast and the SEO Framework. We prefer the latter for its lightness and efficiency. We configure global settings for structured data, and customize meta-titles and meta-descriptions for each page, and generate a sitemap for submitting to Search Console. In WordPress, it is easy to add content to pages and blog posts as needed, and we can do more advanced SEO work like adding schema markup and fine-grained user tracking with Google Tag Manager.
Shopify and Squarespace are two other types of CMSs that we manage for clients. At the highest paid account levels, we can do some custom coding on both systems–but it becomes difficult to go above and beyond installing a standard Google tracking code. With the variety of modern themes and relative ease in switching between them, we can help design a good user experience with a clear path from start to finish. However, unlike WordPress (which we can host), Shopify and Squarespace have hosting built-in–so your page load speeds are at their mercy, and your data is in their storage centers. Shopify definitely outshines Squarespace for retail because it is easy to pull products through to Google Merchant Center for Shopping Campaigns, and integrating eCommerce tracking through Google Analytics is straightforward and useful for data reports.
We have also had some clients ask us to do some SEO work on websites built in Wix or Weebly. Unfortunately, while you can still make a good looking site through these tools, they are showing their age, and we can no longer can we recommend them for SEO. Both are made to be user-friendly for DIY-ers, but this simplicity interferes with our ability to customize, add code, complete certain integrations, and execute the tasks and improvements we would find in an SEO audit efficiently. It may cost us more time to wrestle with the editor or previewer than it would to rebuild a site in WordPress and start fresh. Moreover, Wix and Weebly are also hosted services like Shopify and Squarespace, so the same pagespeed pitfalls apply. If you'd like SEO work done on a Wix or Weebly website, we (and any other Digital Marketer out there) will be limited. We'd encourage you to consider investing in a WordPress website that will suit your needs and better weather the ever-changing trends of technology.
If you've got a website, no matter what shape it is in, feel free to reach out to us for a preliminary SEO audit and to discuss what your options are, moving forward. We're here to support businesses in our local community and help you to grow a healthy digital ecosystem centered on a website that shines.