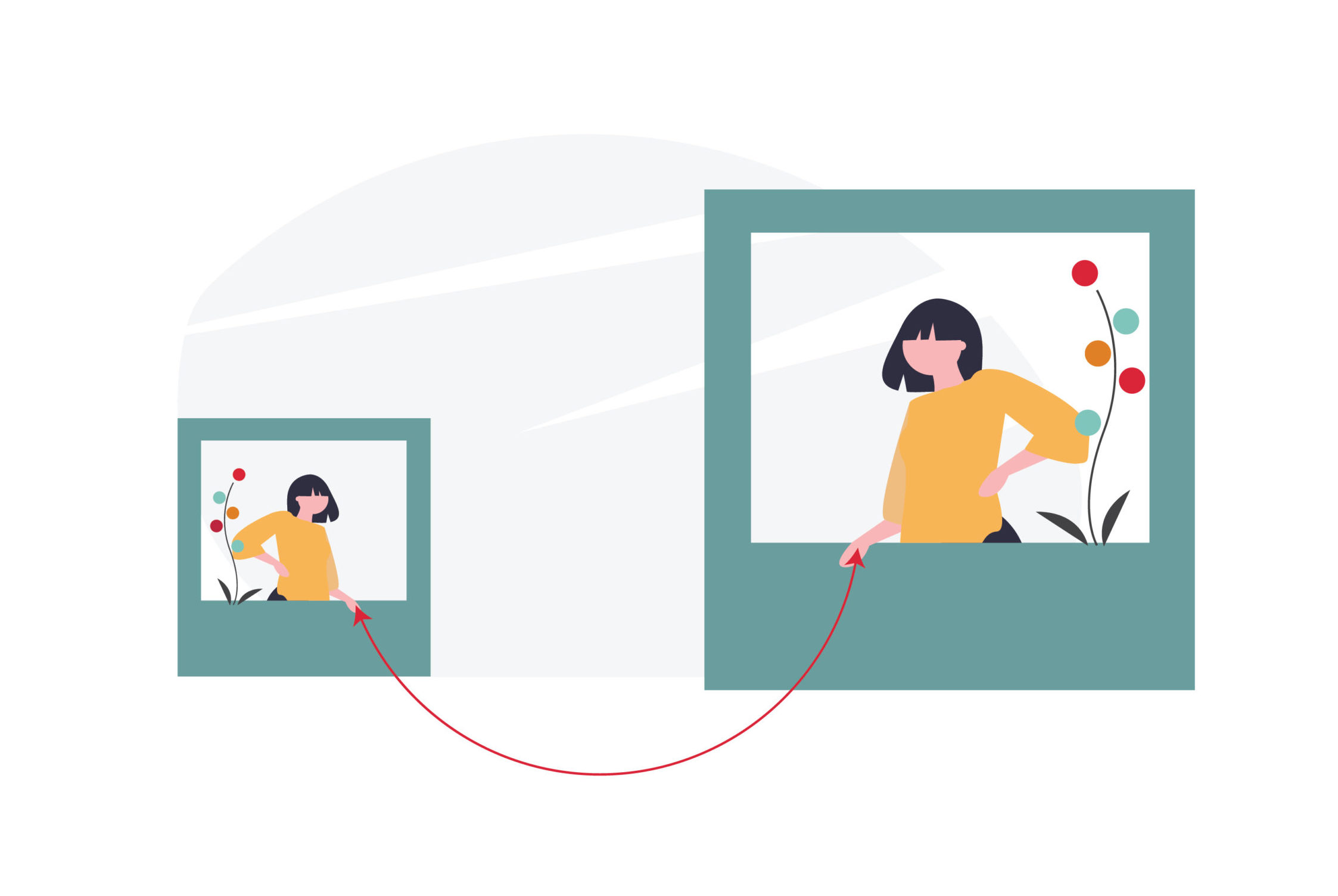 UPDATED: 3 Free Ways to Optimize Website Images
We've touched on why it's important to properly optimize your website's images. Over the years we've evaluated several free tools that help you with resizing and thinning for optimization, and we've gathered the best options. While this is certainly not an exhaustive list, these free tools can help you ensure that your photos aren't slowing your site down.
Before we begin, we'd like to give you some definitions for the terms you'll see used. There is a difference between resizing and what we like to call 'thinning' an image, but they can be used in harmony to give you a perfectly optimized image. Resizing an image means changing the dimensions. Thinning an image means we're reducing the file size as much as possible while holding on to the highest quality possible. Both of these reduce the file size and can be used together to create a highly quality image that's been optimized.
As a way of testing each service, we've downloaded the photo below and will use the different tools to see how well they can reduce its file size. Originally, the photo was  4.6 MB and had dimensions of 4368 px by 2912 px. That's way too huge of a photo, and it would certainly slow our site down. Let's take a look at what free tools can help us out.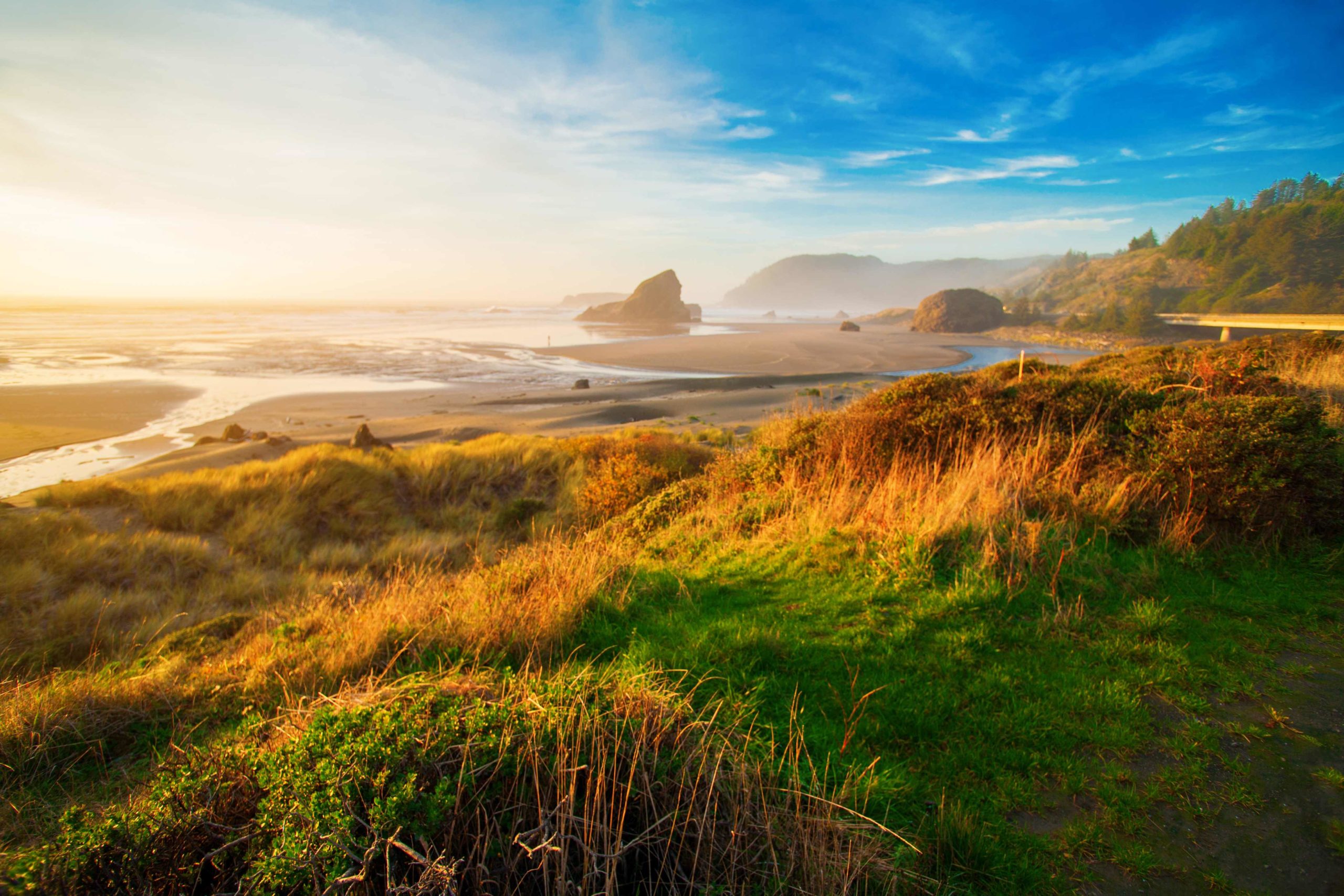 Squoosh
Google Squoosh is one of the best free tools to resize and thin images for optimization. Allowing you to choose from six different file formats, Squoosh keeps the integrity of your photo will reducing its size. All you have to do is open a photo and select from the formats, and then you can reduce the size as much as you want. You can compress the image with a slider, or resize it to be the exact dimensions you're looking for. Squoosh is our go to tool for resizing because it's simple and user friendly.
One of the highlights of Squoosh is the comparison tool that is available for every image. The image is split by a slider that allows you to compare the resolution of the original image with the resized version. This is a helpful way to ensure that your image quality is not reduced drastically without you knowing.
The Oregon Coast photo started out as a whopping 4.6 MB file, which is way too big for optimization. We uploaded it into Squoosh and chose the Browser JPEG compression setting. We changed the quality to 50, and our image went from 4.6 MB to 817 KB while perfectly maintaining the quality. You can also resize the image by the dimensions.
Pro Tip: JPEG formats are best for images of people, landscapes, food and more. PNG formats are best for graphics and text-based images. 
After you've resized your image, all you have to do is download and save to whatever location you prefer. We recommend renaming the file to reflect the changes you've made, so that you can save time and hassle by only uploading the optimized image. Using terms like "resized", "squooshed", or "minified" will help you remember which files you've edited.

Pixlr
We have used Pixlr for years to do very basic image editing, and it works great for resizing photos for free. They have two options; Pixlr X, for simple photo editing, and Pixlr E that allows users to do more in depth editing. Both of these options are free to users, but they also have monthly subscription options that give you access to more tools. We recommend using Pixlr X for resizing purposes. 
Simply open up a photo within Pixlr X, select Properties, and then Resize Image. Type in the dimensions that you're looking to size your image as. We took this image from 4368 x 2912 pixels down to 1200 x 800 pixels without reducing the quality.
Pro Tip: Size image to the width that will appear on the site. For example, if it is going in a space that is sized at 400 pixels, you shouldn't upload an image that's larger. 
Pixlr also allows you to change the image quality from their save menu in order to reduce the file size. Even while keeping the image quality to 100, resizing the photo has already greatly reduced the file size from 4.6 MB to 1.3 MB.
The resized version of our Oregon Coast photo is what we will use when comparing different compression services. Since Pixlr also allows you to reduce image quality and file size, we wanted to see what the file size would be if reduced to a quality of 85. This further compressed our image file from 1.3 MB to 206 KB.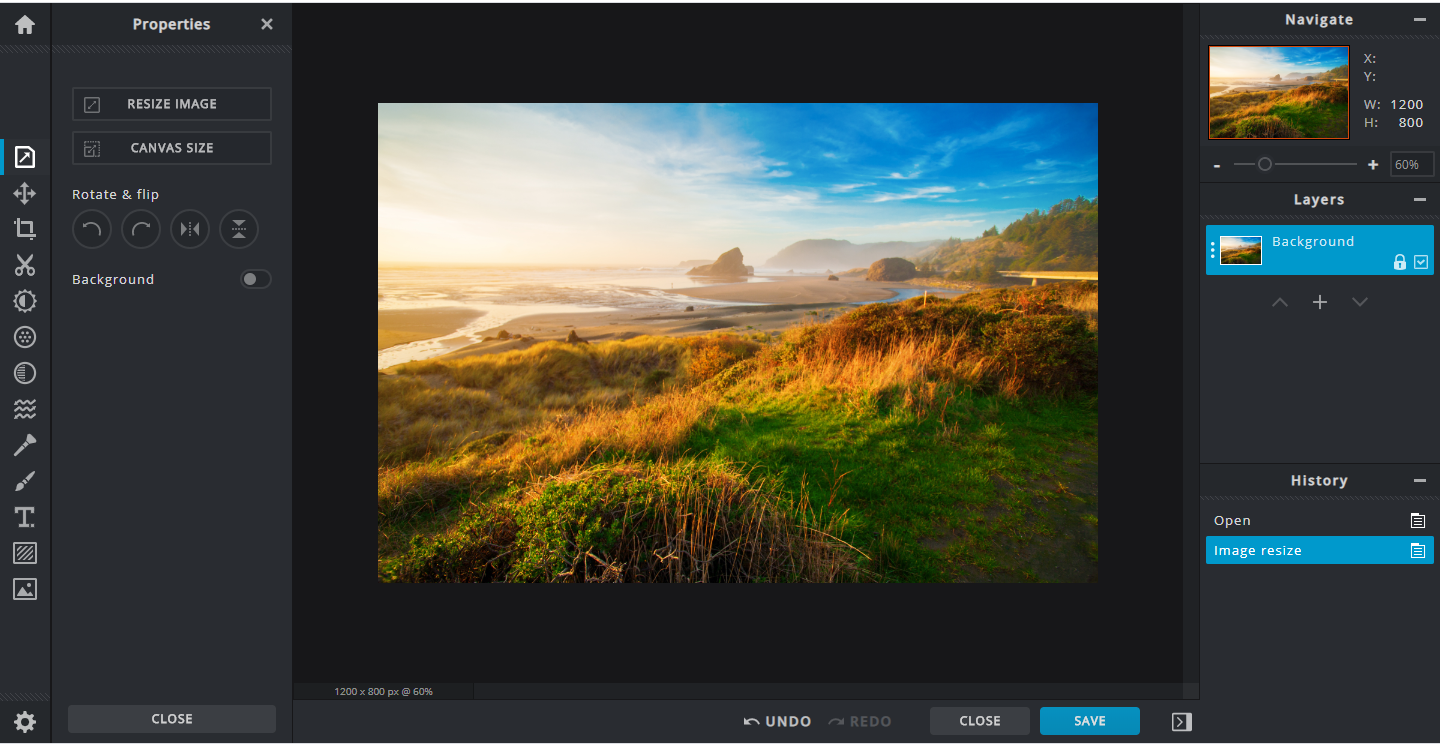 Microsoft Paint
If you're hesitant to use a browser-based optimization tool, you can use Microsoft Paint (if you're a Microsoft user) to resize images. It's a tool that's built into your computer and has been used by millions for this exact purpose.
Simply open the application, open your preferred image and click Resize. You are given the options to reduce the file size by percentage or pixels. For our Oregon Coast photo, we chose to do both. We first changed the size by pixels to 1200 x 800. To ensure that our image would be small enough, we reduced the quality to 50. This kept the quality of our image the same and made it 143 KB.
The final step is to save the image to your preferred location. When using the Save As option, you can choose between a few different options for file format. We like to save our images in the same format as the original, so for this one we chose the JPG format.

Quick Summary
Google Squoosh:
User friendly
Free for all to use
Allows for compression as well as resizing
Gives a side by side comparison with the original and resized image
Pixlr
:
Great free image editor

Allows for compression as well as image editing and resizing

Has options similar to Photoshop tools
Microsoft Paint:
Installed app on Microsoft computers
Allows for compression and resizing
Offers multiple file formats for images
| | | | | | | |
| --- | --- | --- | --- | --- | --- | --- |
| | Resize Images | Quality Control | File Size Limit | Final Photo Quality | Original Photo File Size | Final Photo File Size |
| Google Squoosh | Y | Y | 10 MB | 50 | 4.6 MB | 817 KB (0.817 MB) |
| Pixlr | Y | Y | None | 85 | 4.6 MB | 206 KB (0.206 MB) |
| Microsoft Paint | Y | Y | None | 50 | 4.6 MB | 143 KB (0.143 MB) |