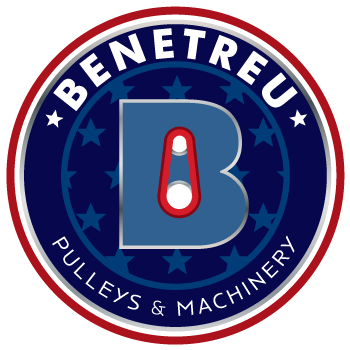 Benetreu Pulleys & Machinery
Benetreu Pulleys & Machinery was created when Bill Benetreu Company separated their pulley manufacturing to be done under its own company. They've been making pulleys for over 40 years and have customers in multitudes of industries located all over the world.
As a newly created company, Benetreu Pulleys needed a logo and a website. The owner wanted the branding to reflect pride in being an American-owned company that produces high-quality products. We wanted to create the brand's look and feel to be modern yet timeless, and provide trust to the consumer that they've found the right producer for their needs.
The website needed to display all specs for the available pulleys while informing customers that custom products could be ordered; it also needed to link to through their web app, which we also built, where quote requests and purchase orders can be made directly.
We moved the machinery content from the Bill Benetreu Company website over to this one; this included the Lump Breaker, Belt Shifter, and Roll Splitter machines used in the paper industries.
Launched February 2021