Valley Med 
Valley Med @ the ten offers preventative care, health screenings and chronic disease managements. They are here to provide high-quality care and support you in reaching your health goals.

Formerly South Hilyard Clinic, Valley Med @ the Ten created a need for a website revamp.
Our designers collaborated with the folks at Valley Med to produce a new website that reflects the practice's current/future goals and desired aesthetic.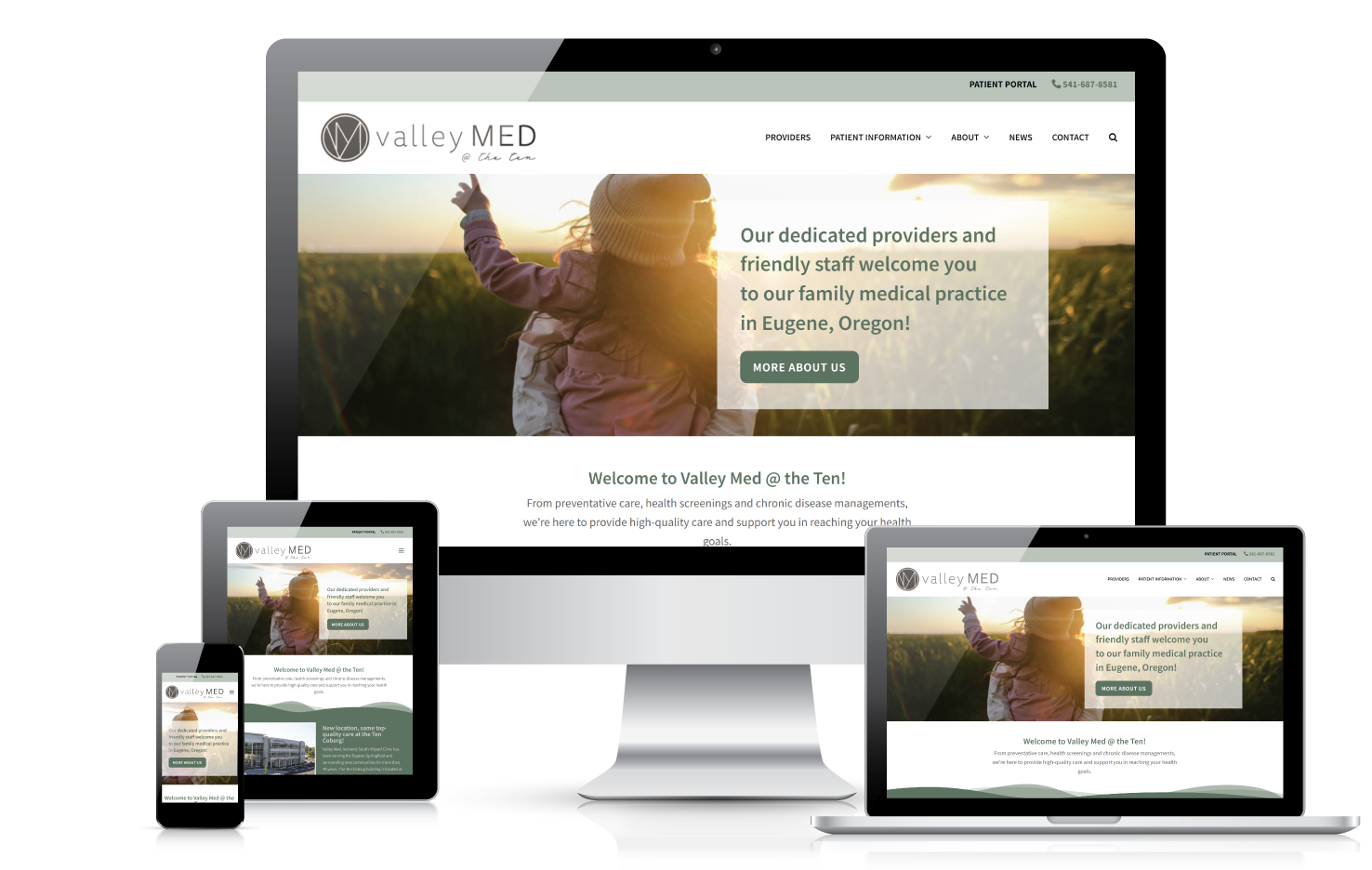 Launched January 11, 2023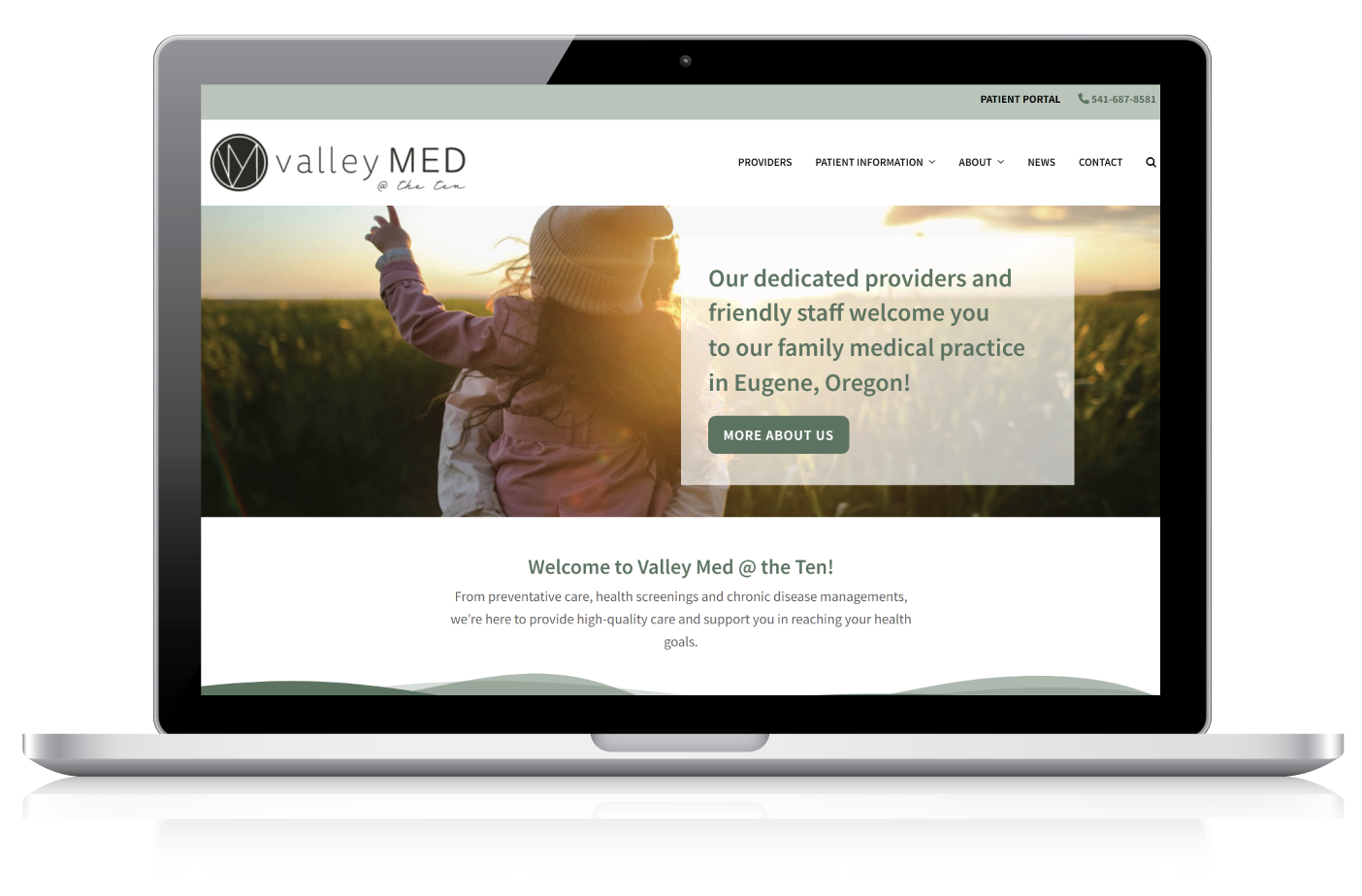 Every website has different goals and needs… 
Valley Med@ the Ten takes a patient-centered approach to primary care. It was our goal to design a website that keeps this in mind for an optimal user/patient experience.