Cascade Automation
Founded in 1986 as an instrumentation and controls service provider, the company quickly developed a reputation for quality service and exceptional workmanship. Cascade Automation has continued to add products and services to complement our commitment to the industrial process control industry.
Services:
Website Design
Custom Application
Cascade Automation required extensive and complicated ecommerce functionality to categorize and display products.
We crafted an app designed for technicians to use on mobile devices or tablets to keep notes on calibration numbers while out on the job. Our designers emulated the look and feel of the web design to create a unified impression throughout the products.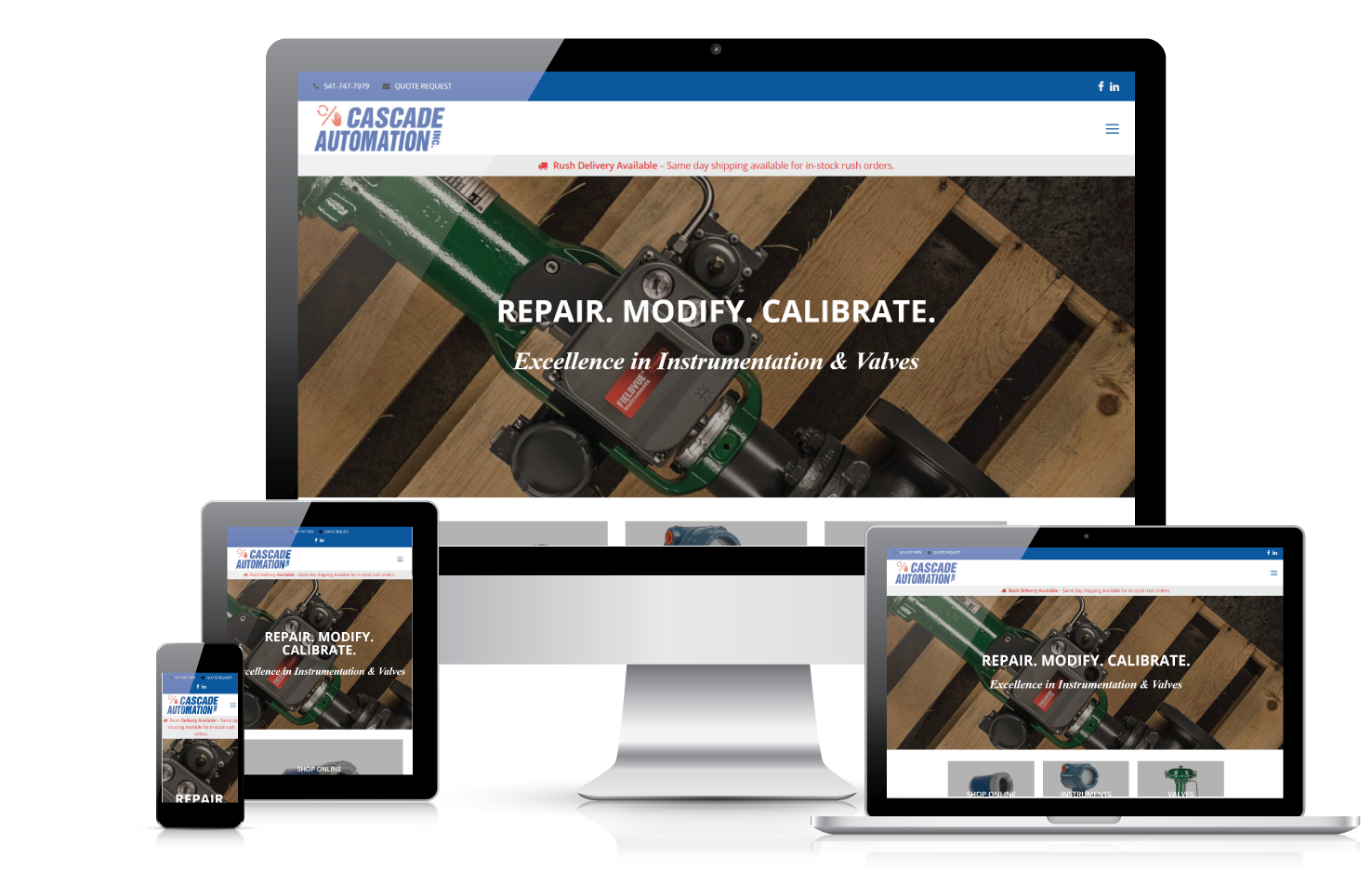 Launched December 17, 2018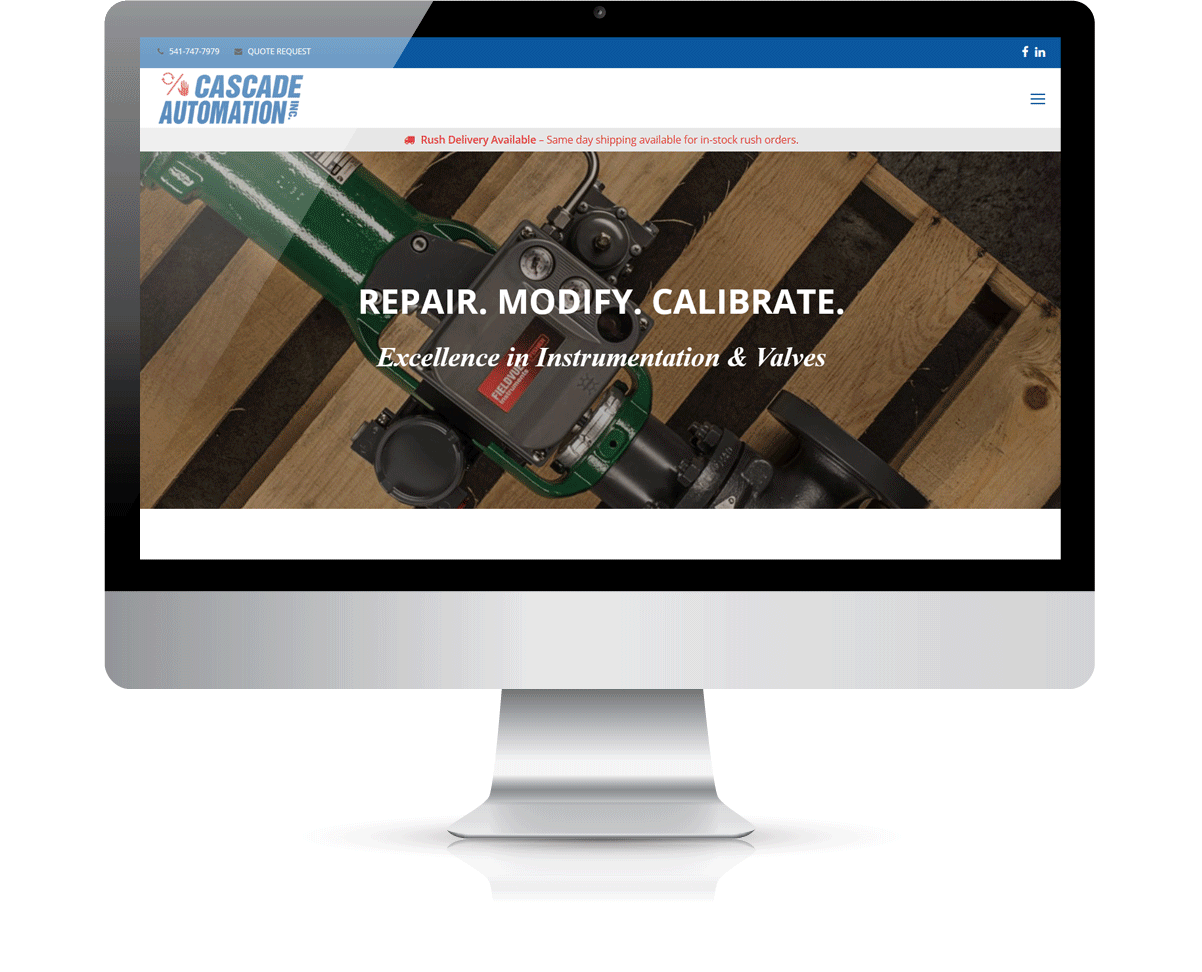 Unique needs require creative solutions. Our design showcases not just the products, but also the hard work every employee puts in.
The website includes before and after photos showcasing the quality of their refurbished products.