Charles Snowden Program for Excellence in Journalism
The Charles Snowden Program for Excellence in Journalism is a program under the University of Oregon School of Journalism and Communication and works to connect its students with media partners around the world to provide fulfilling internship experiences. Snowden interns are often hired as full-time reporters, photographers, and multimedia journalists by the media partner that provides their internship.
Services:
Responsive website design
We were able to easily meet their expected launch date and stay within budget.
Previously, the Snowden Internship Program had a single page within the University of Oregon website. Snowden had enough additional information and content for their students and media partners that it was necessary for it to be organized across several pages of their own site, with the freedom to create their own page layouts using a visual page builder.
The client supplied many images and updated copy for the new site, along with a list of all previous Snowden interns, all before we had our kickoff meeting. Having all of the content ahead of time helped us reach the timeline goals set for the site's completion.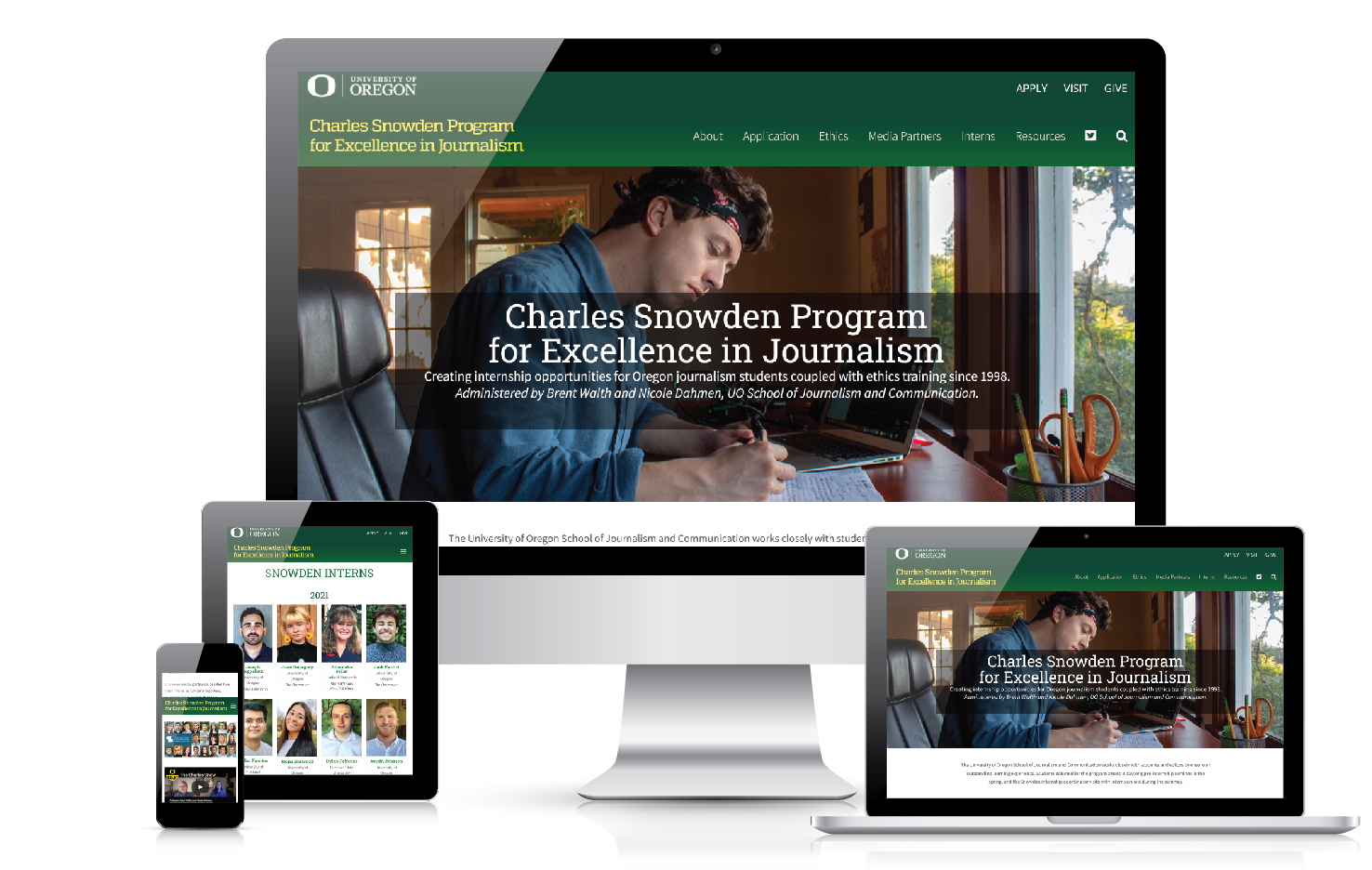 Launched December 28, 2021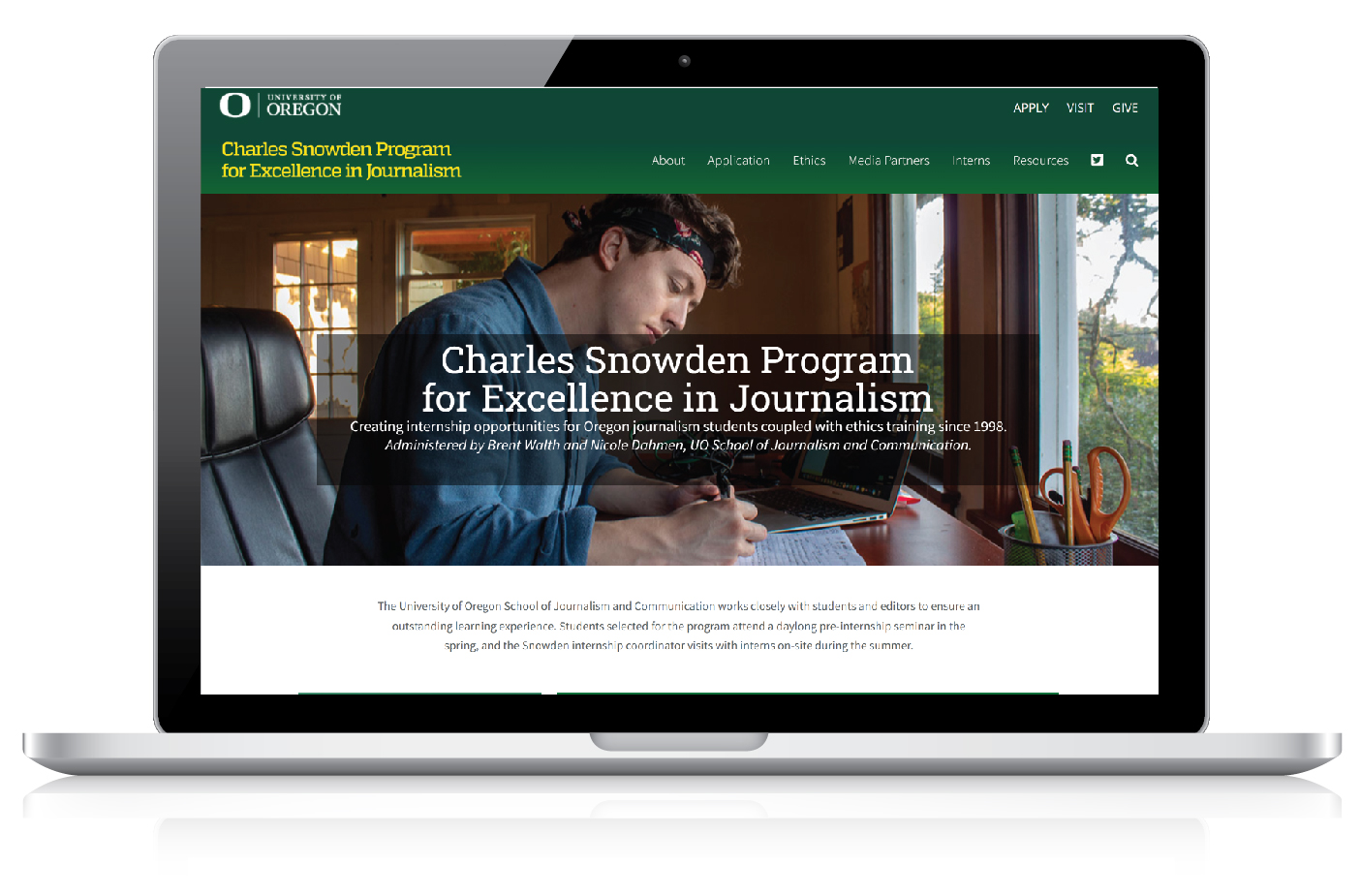 These Ducks have a very specific style…
Since this was our third website to build for University of Oregon programs, we are familiar with the UO brand styles and restrictions and were able to quickly and easily meet their design needs.