Country Coach
Country Coach is one of the most renowned luxury motorcoach companies in the world. Based in Eugene, Oregon, the Country Coach name is synonymous with only the highest quality coaches and craftsmanship. They have serviced nearly all Country Coaches that exist in the country! Matt and Elena Carr and the staff of craftsmen are dedicated to keeping Bob Lee's Country Coach legacy alive.
Services:
Responsive Website Design
Being a luxury brand, Country Coach needed to have a look and feel of high-end quality.
The goal for the Country Coach website was to create a hub for motorcoach owners where they could find information about service and maintenance for their home on wheels (no matter where they are adventuring) as well as document the legacy of the company.
A special feature of the site is the Country Coach Story page. We collaborated with photographer, Roger Thompson, to capture the work and the craftsman of Country Coach. We created a timeline of the Country Coach history that is designed specifically to be experienced small and large screen sizes. Since users often will be on the road where they may not have access to a desktop computer, responsive design was especially important for this website.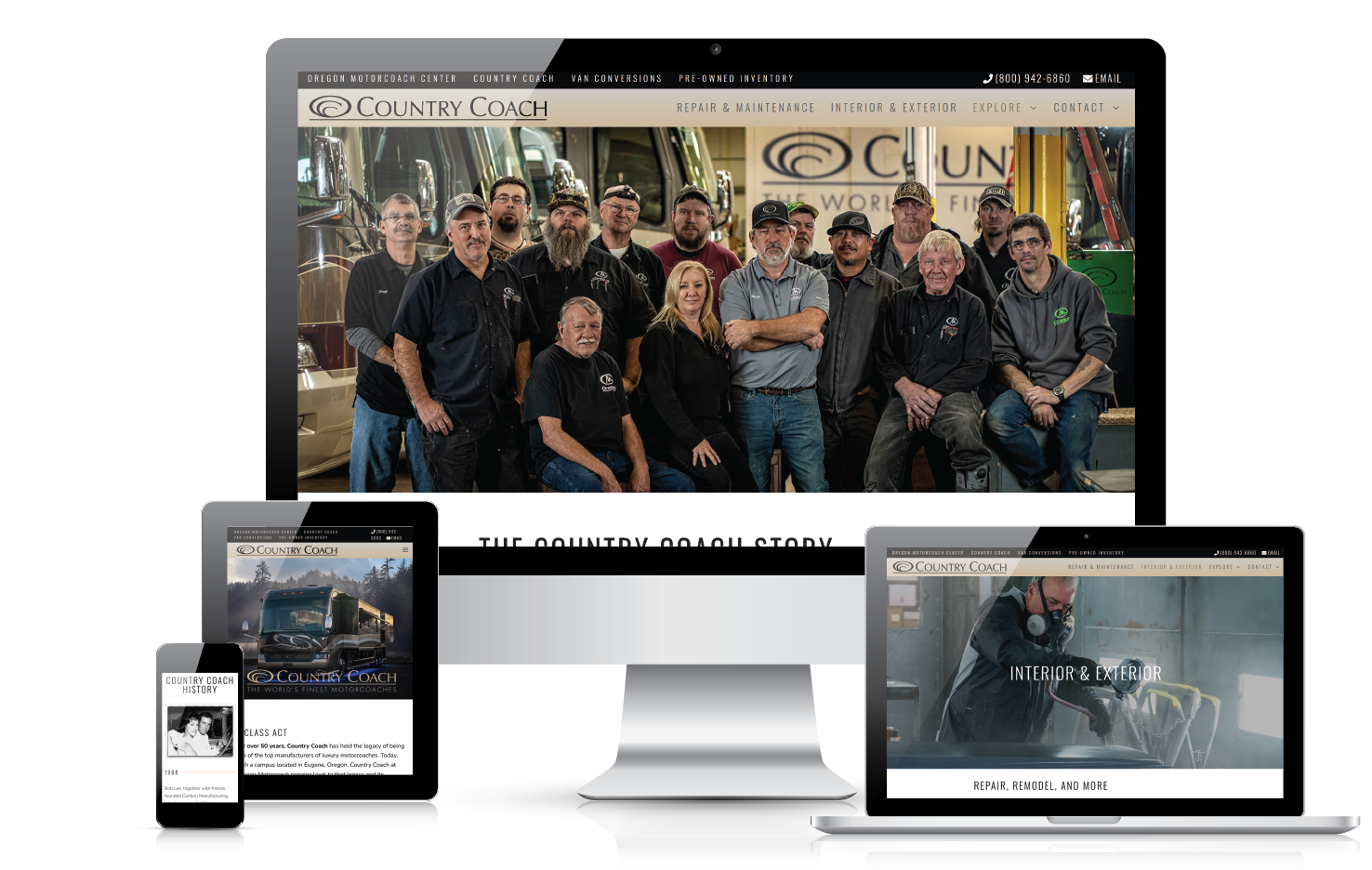 Launched December 14, 2021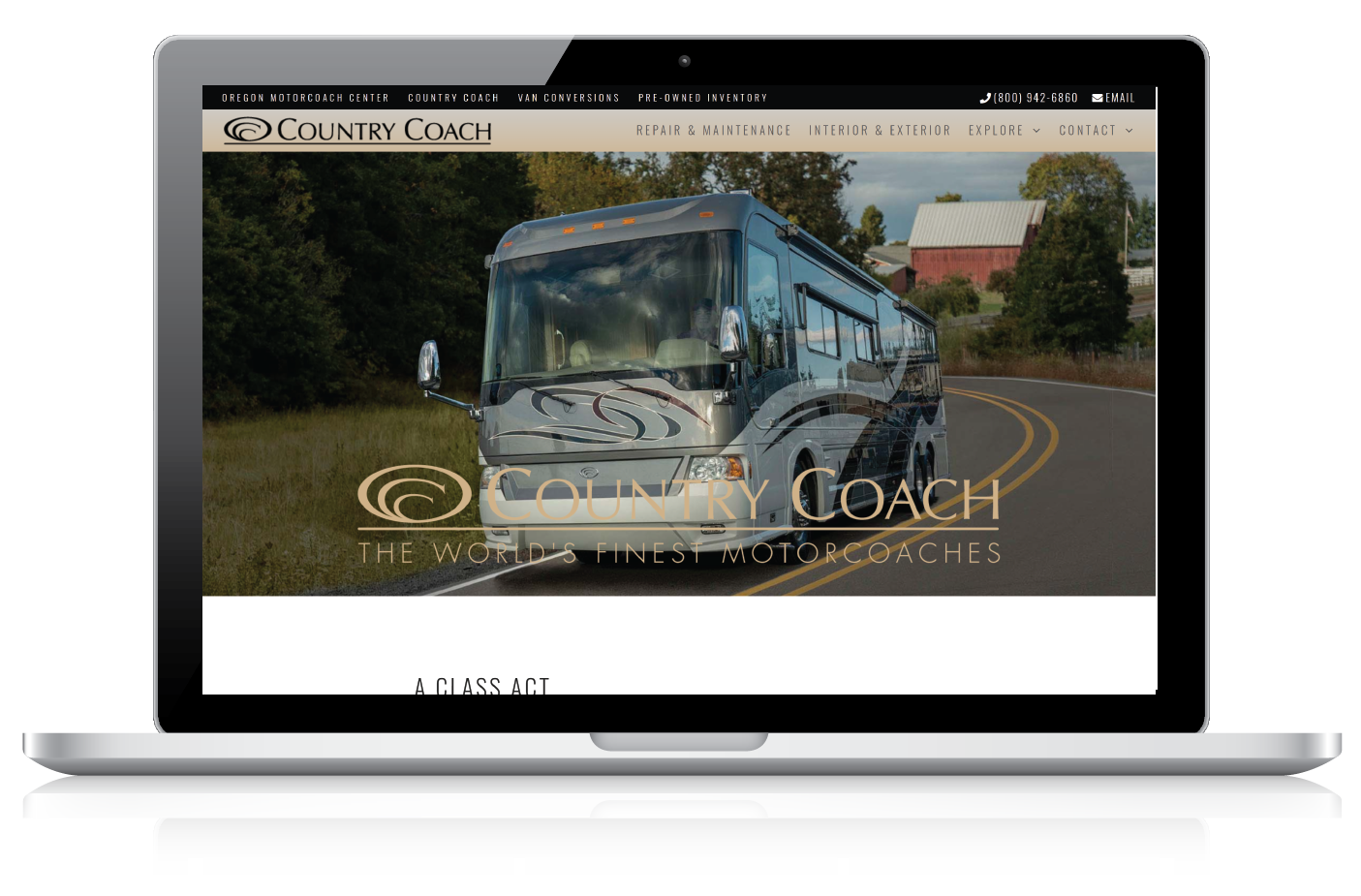 Encouraging customer interaction through Tales From The Road.
We thought it would be fitting to have a place where Country Coach owners could share their experiences and adventures out on the road. We created a Tales From the Road page that houses these customer experiences and allows users to submit their own stories and photos through a web form.