The Multi-Million Dollar Club
Reaching over 150 real estate professionals, The Multi-Million Dollar Club has been dedicated to providing the best services for clients who are buying, selling, or looking for investment opportunities.
Services:
Brand Identity
Website Design
Working with a member of the Multi-Million Dollar Club of Lane County gives you the confidence of knowing you are dealing with a dedicated professional with extreme care and expertise.
We sought to create a logo and brand style that reflect t the level of service that is provide to their clients.
The new Multi-Million Dollar Club brand was carefully crafted to appropriately mirror the vast difference in knowledge, expertise, care, experience, and elegance of MMDC members from other agents, as well as the exclusivity of the club.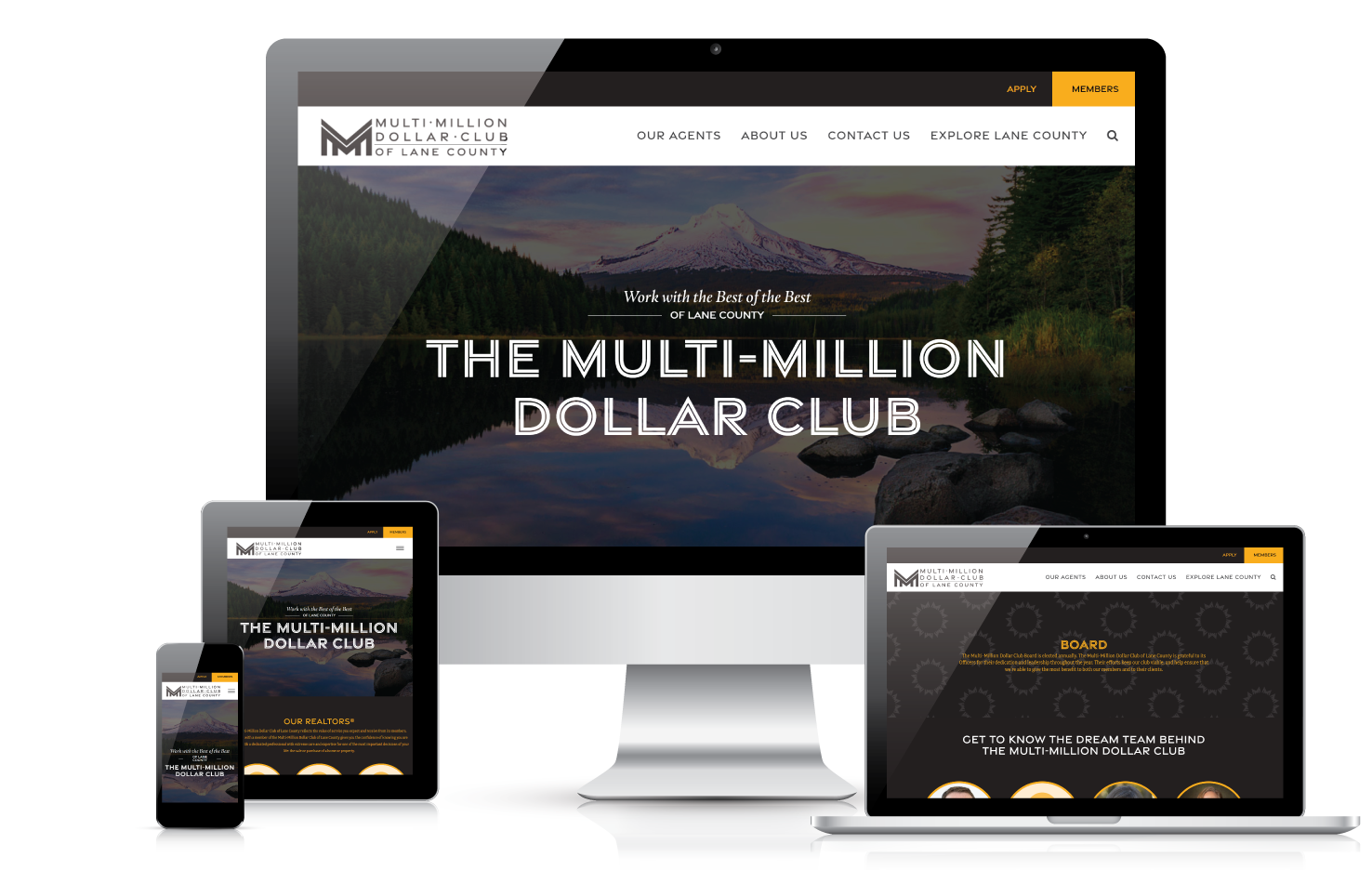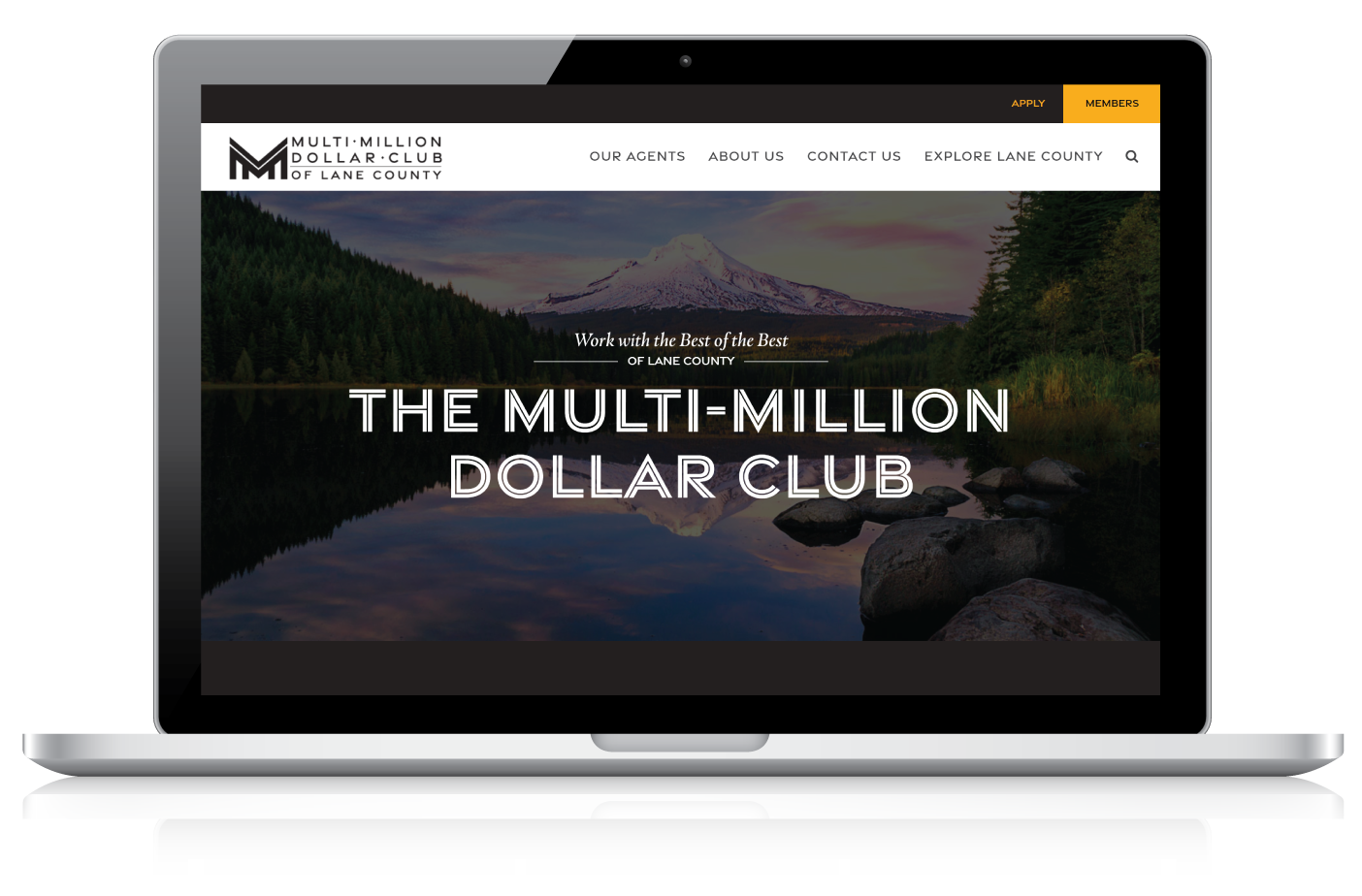 Our web design strategy involves a lot more than just aesthetic. We take user experience seriously.
The website allows MMDC members to feature their expertise knowledge of the community to better serve those looking to buy, sell, or invest in a new property.