Shine – A Salon for Kids
Shine: A Salon for Kids is Eugene's only salon dedicated just to kids. It was created to give children a comfortable and fun place to get a high-quality, affordable haircut in Eugene. With talented stylists, a wide variety of services, and kid-centric décor, Shine is the perfect place for your child's first haircut.
Services:
Website Design
Print Design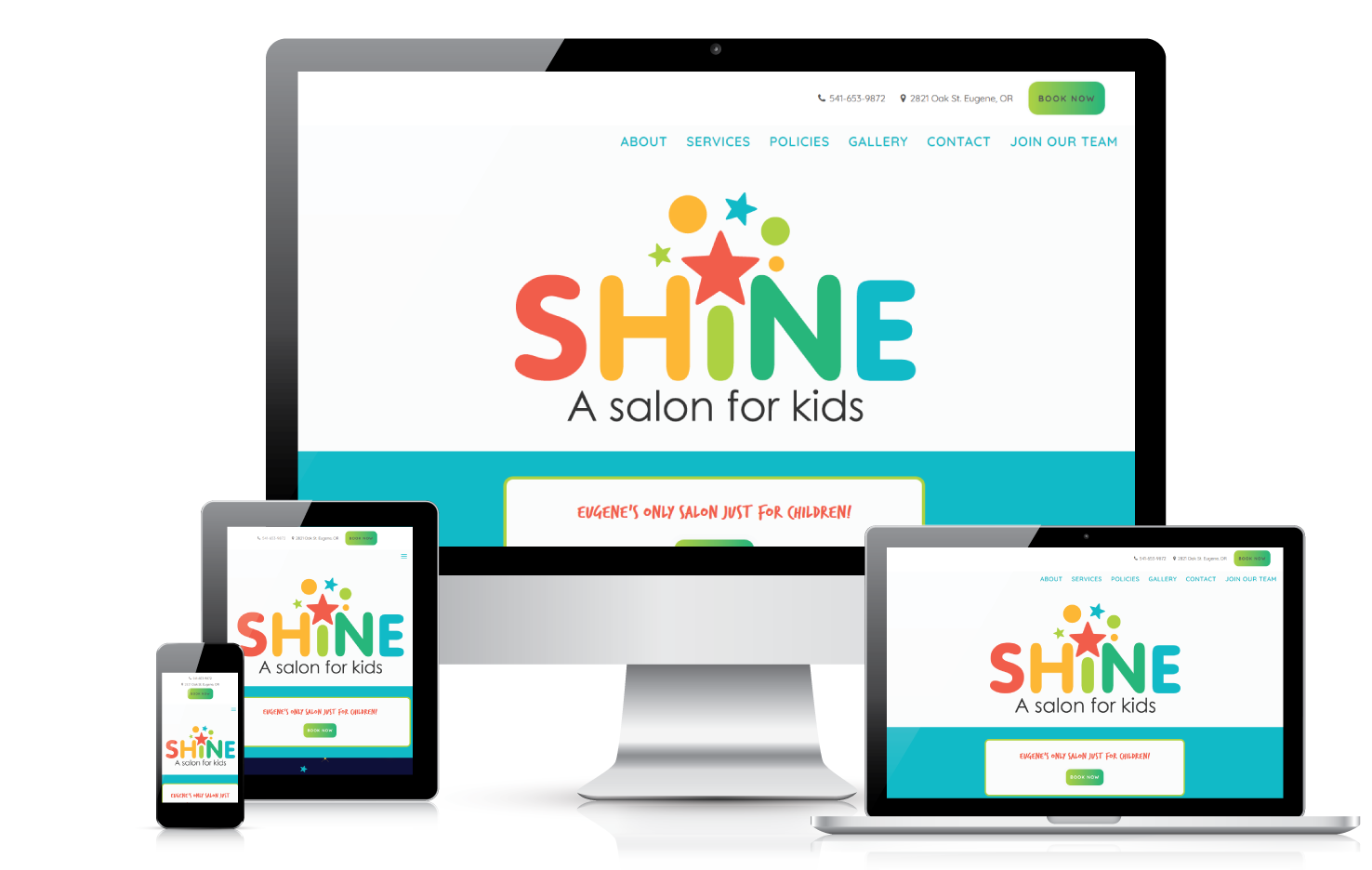 Launch date: July 23, 2018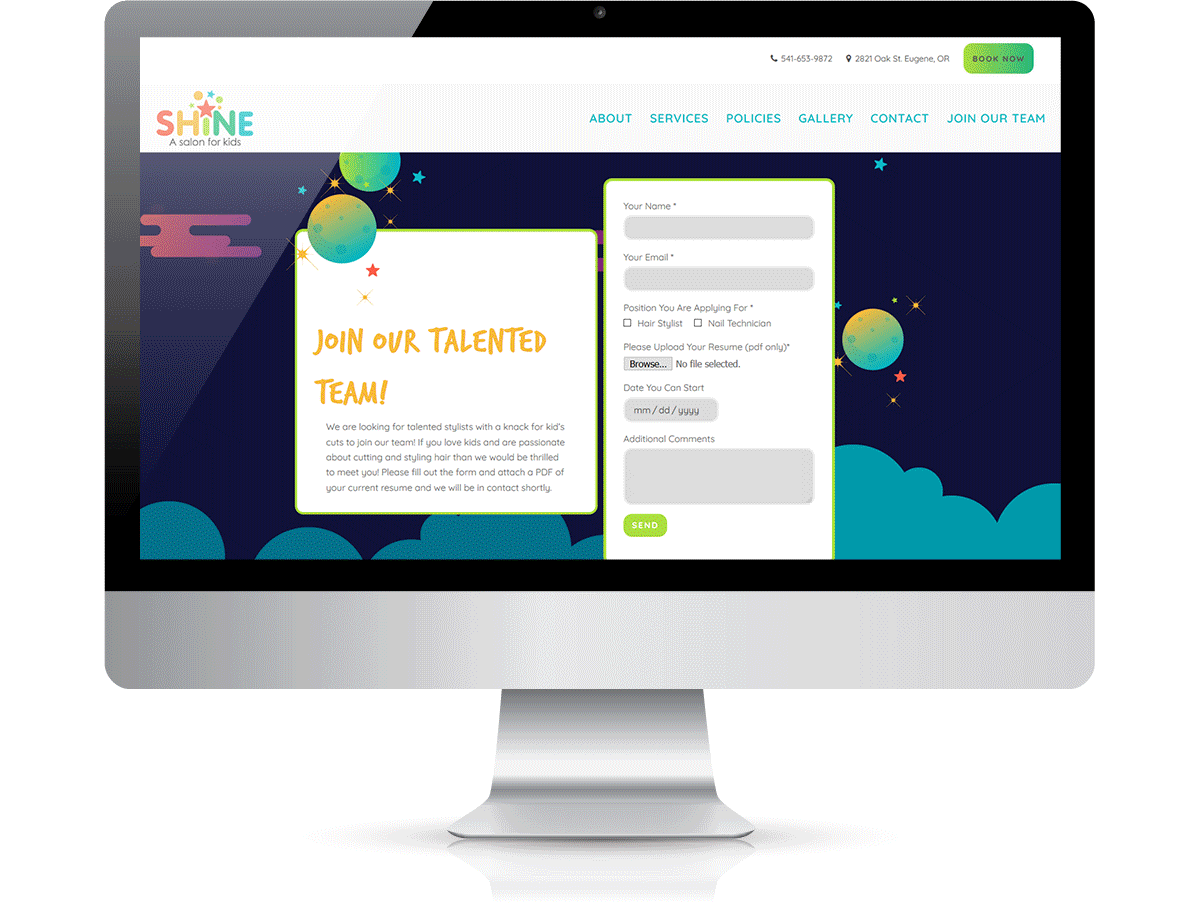 We used bright colors, kid-friendly graphics, and a minimalist layout to portray the salon's personality.
As Eugene's only kids salon, Shine wanted a simplified but fun website that reflects their salon services that are tailored to make kids happy. Parents can book appointments, see pricing, and before and after photos right on the website.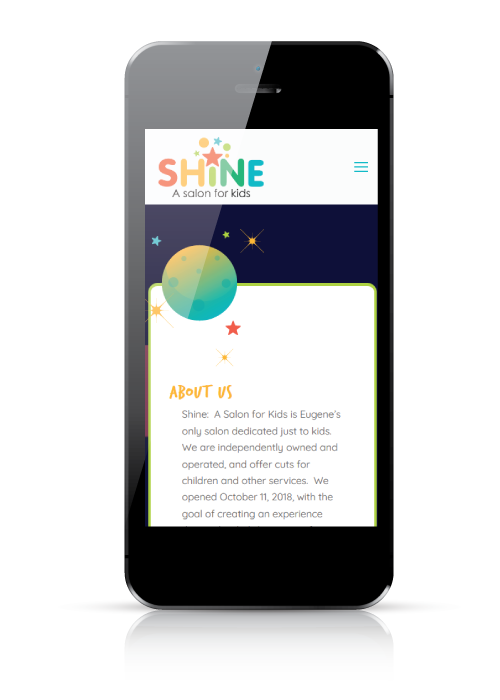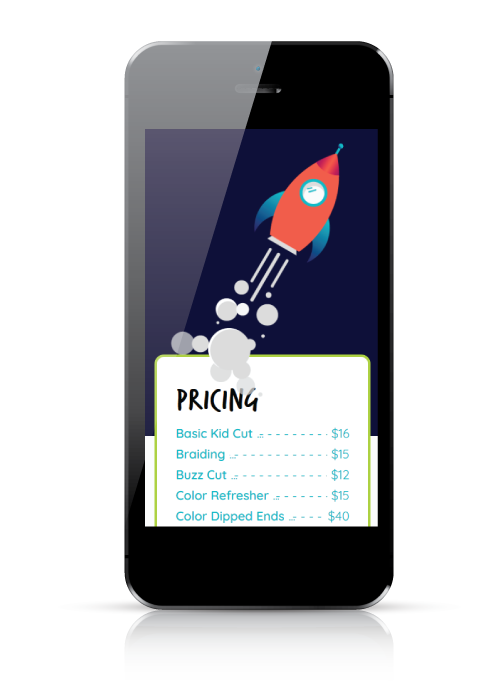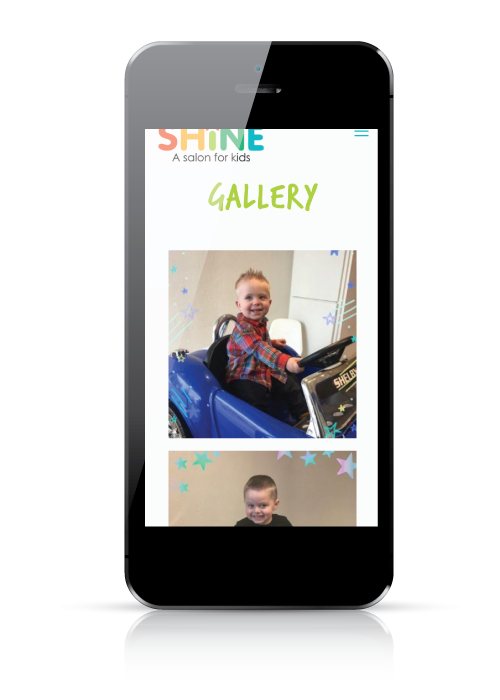 We've also helped Shine Salon out with some printed ads for a local magazine!