Kief Thief
Kief Thief changed the cannabis industry with a specialized machine for separating parts of the plant that are usually done with solvents and required a lot of elbow grease. Their high quality, long-lasting, hand-built machines gently separate plant resins from ground material without the use of chemicals or manual labor.
With their simplified product portfolio, clearly illustrating the advantages and benefits of the Dry Sift Extractor was a main focus in this website.
After working through a few different options, we settled on a composition that was clear and informative. We integrated video into the home page to showcase the quality and necessity of their products.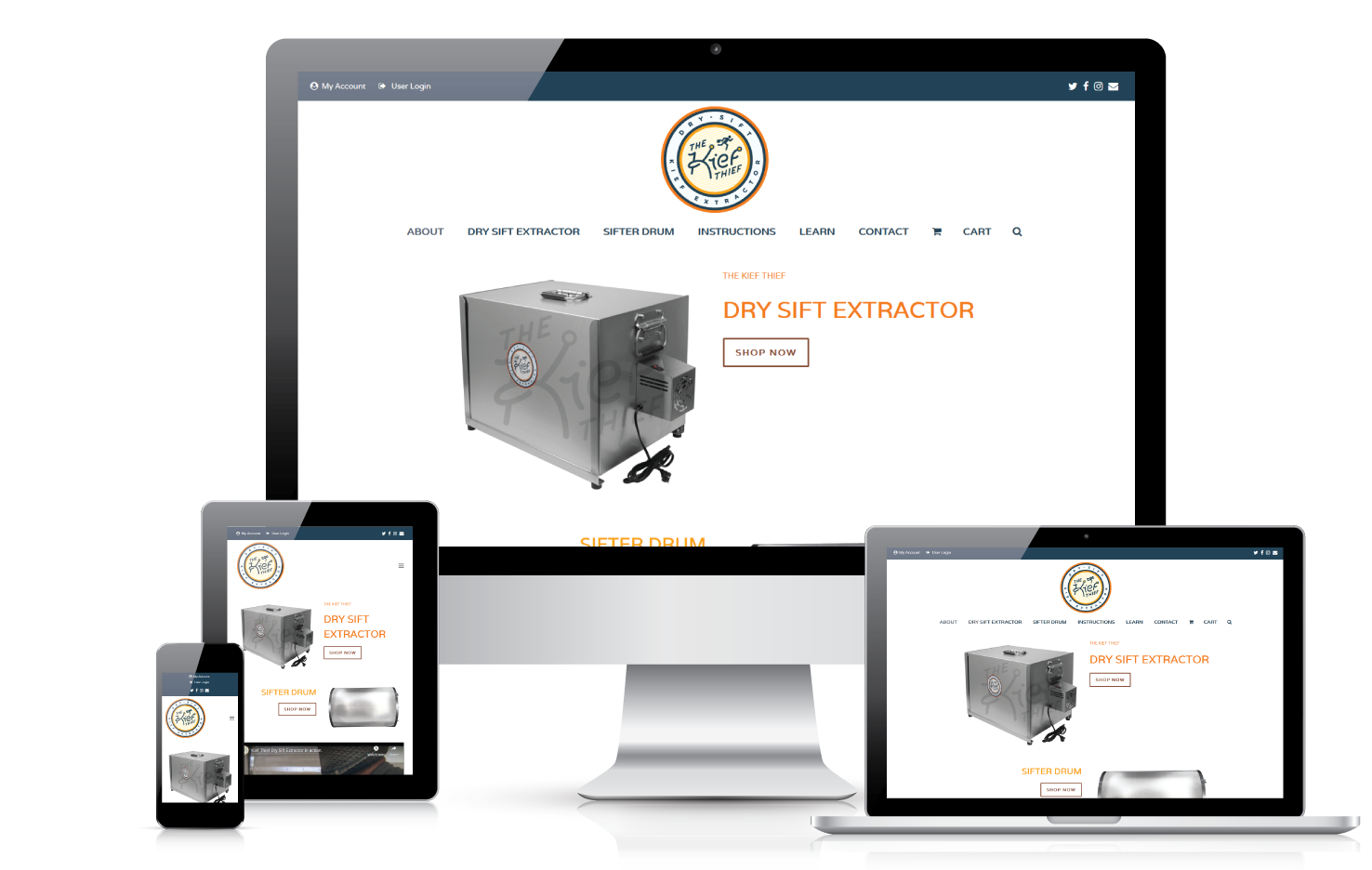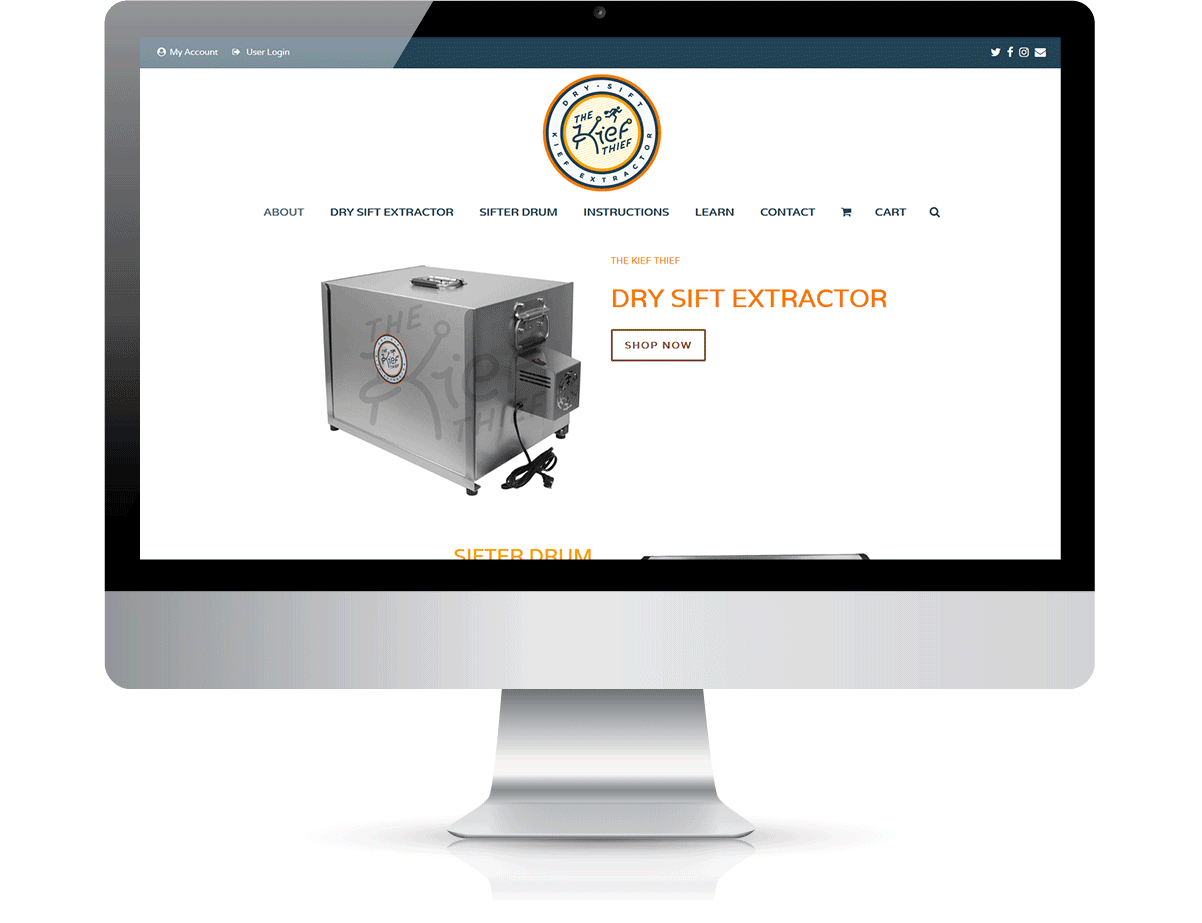 Our web design strategy involves a lot more than just aesthetic. We take user experience seriously.
Kief Thief is a simple shop website with a lot of helpful information. The website was designed to easily navigate from page to page. Each page is filled with rounded elements, clean images and fonts to match the brand's look and feel and mimic the product itself.