Timothy Joseph classic
The Timothy Joseph Classic is the brainchild of our CEO and owner, Robert Steck, with the goal to create a fun and affordable golf tournament for everyone while benefiting an organization that is near and dear to his heart. 
Services:
Brand Identity
Print Collateral
Website Design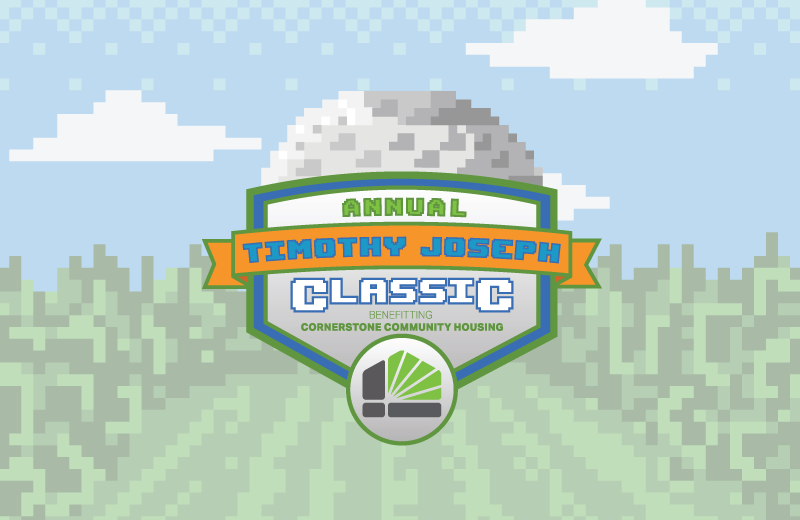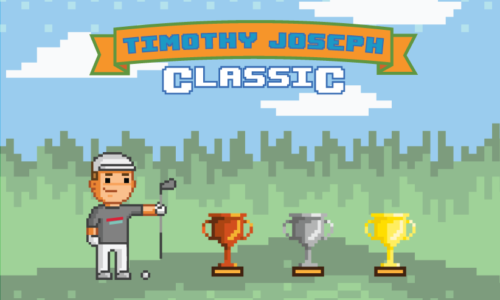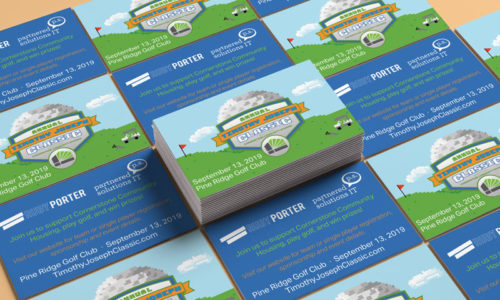 Timothy Joseph Classic needed branding that would show the fun 8-bit theme in a simple but effective format for a fundraiser.
Using bright colors and simple graphics we were able to portray the positive and effective purpose of this brand. We produced many print materials including business cards, golf cart signs, a curved display, scorecards, and golf balls!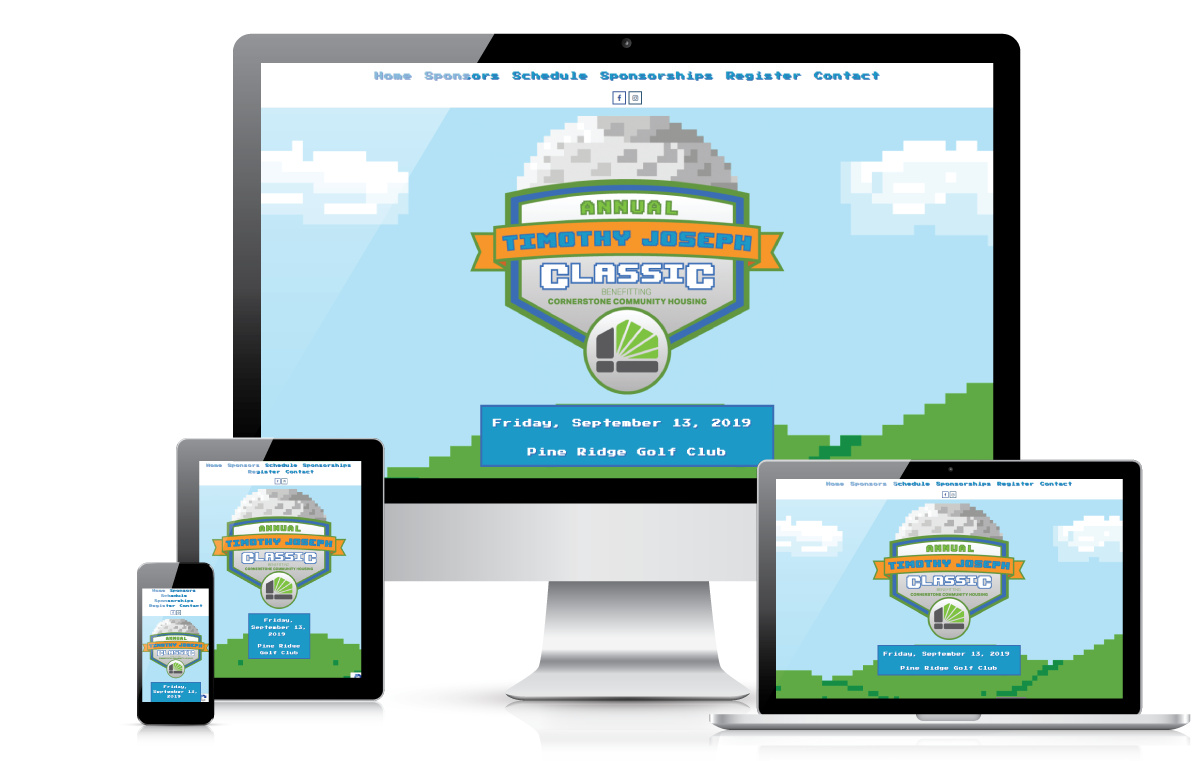 Launched on July 18, 2018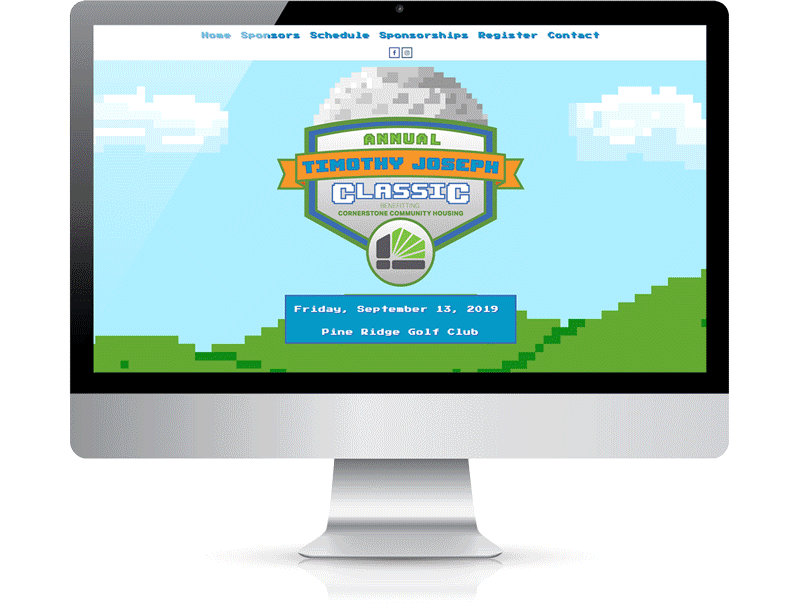 Our web design strategy involves a lot more than just aesthetic. We take user experience seriously.
Timothy Joseph Classic initially needed a one page (splash page) website with all the info anyone might need to play or support. Later, we expanded the site to include multiple pages holding a countdown, sponsorship package information, tournament schedule, and beneficiary information.