Tiny Dragon Acupuncture
Tiny Dragon Acupuncture is the clinic of Dr. Stacy Dunn, who has been involved in the health, nutrition, and fitness field for over twenty years. She received her Doctorate in Naturopathic Medicine and Masters of Science in Oriental Medicine from the National College of Natural Medicine in Portland, Oregon, the oldest accredited naturopathic medical college in North America.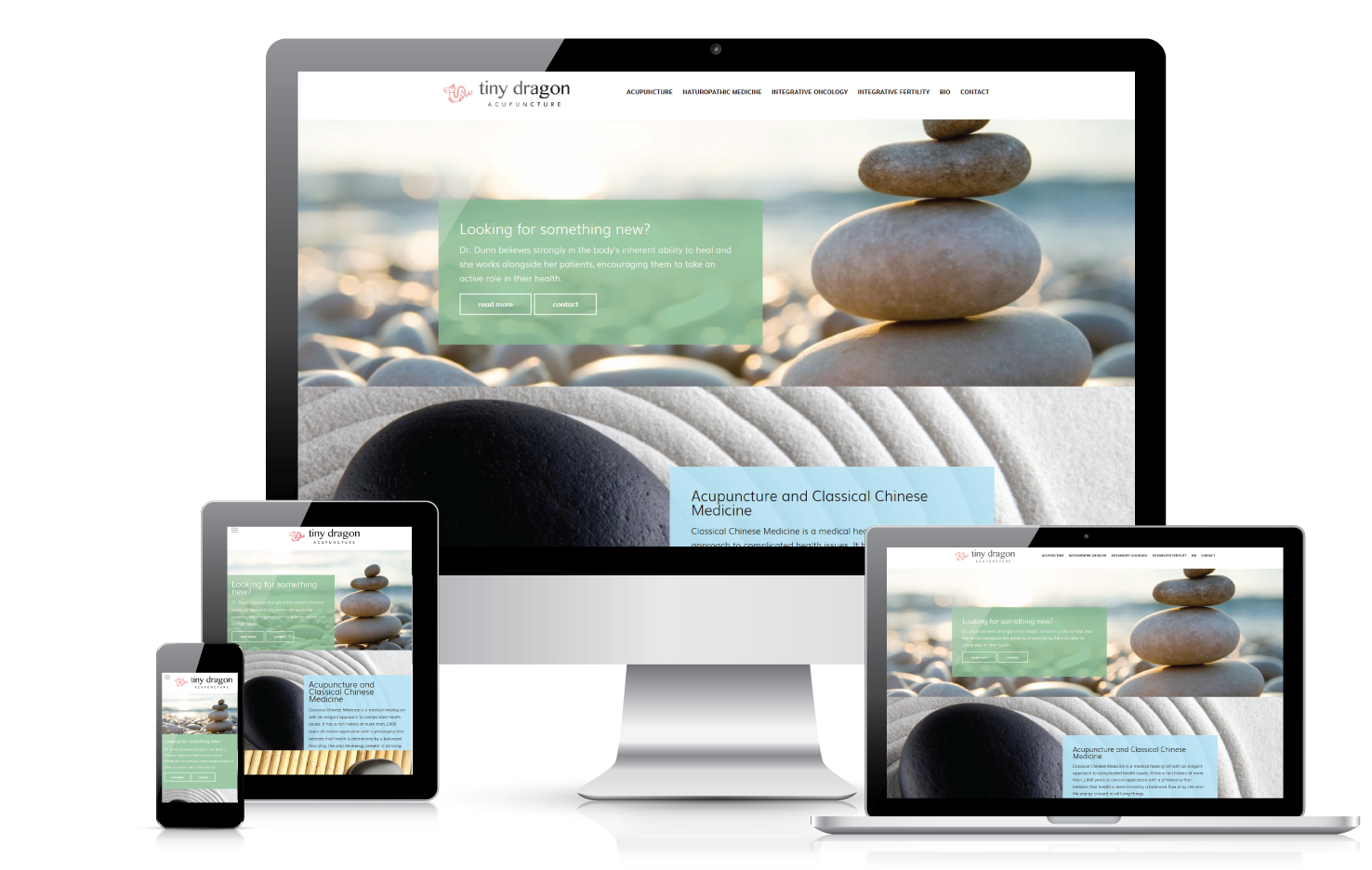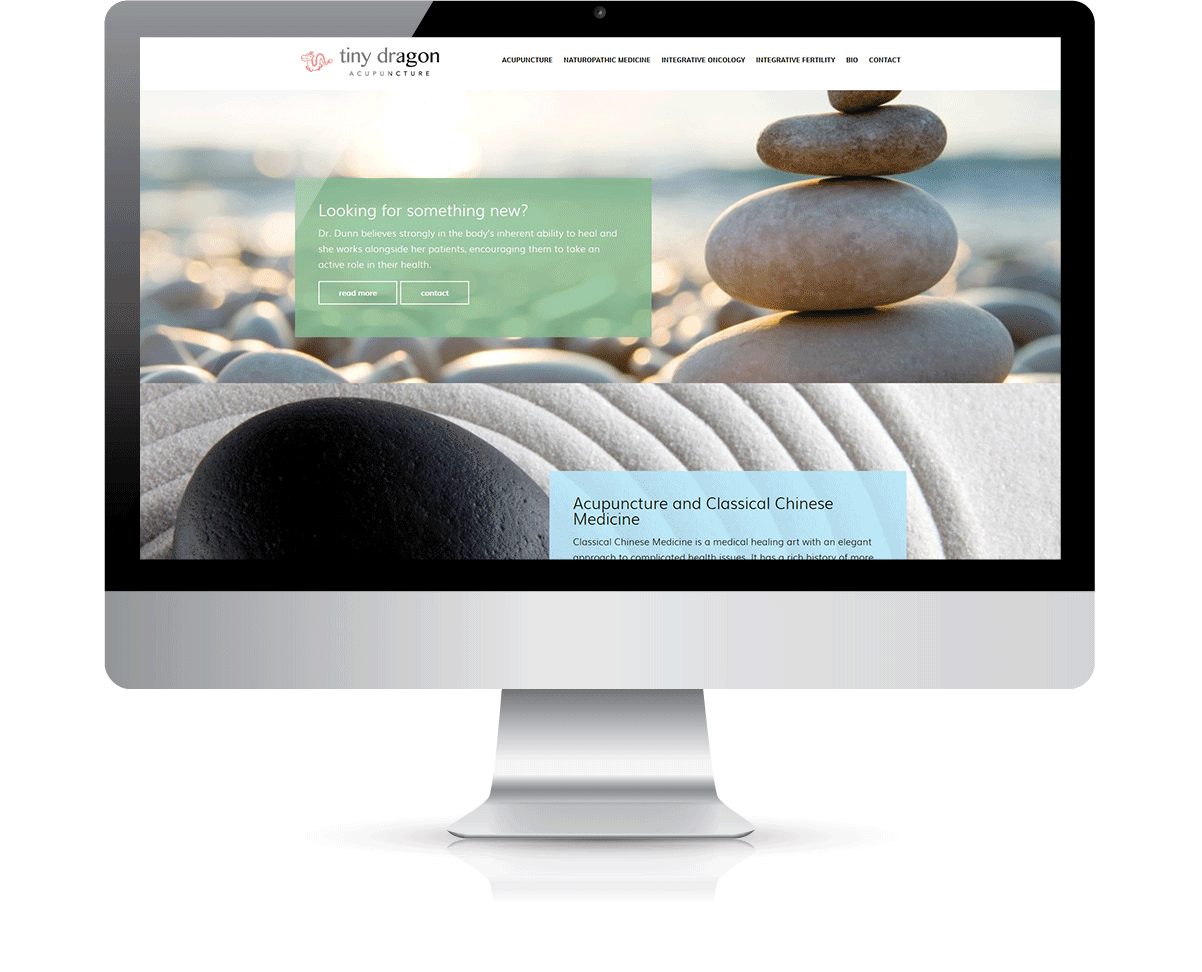 Our web design strategy involves a lot more than just aesthetic. We take user experience seriously.
For this project, we updated the display of the already functioning site, with new logos, colors, and photos, while keeping the same feeling of the previous website.