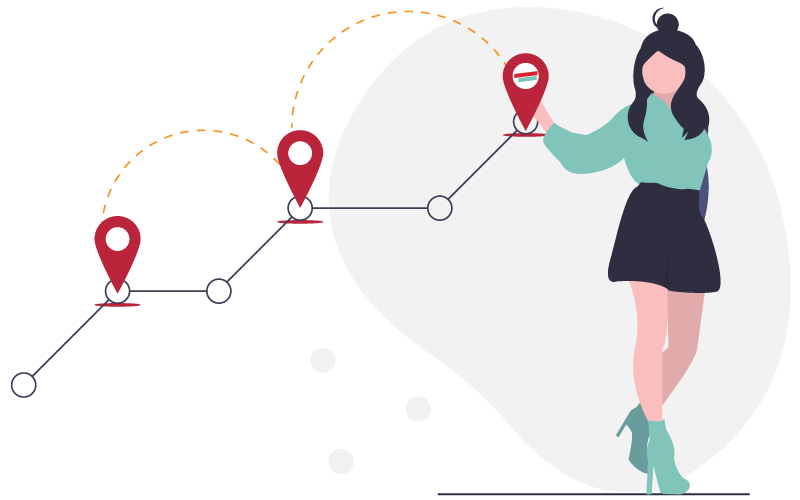 Ruby Porter Marketing & Design Expanding to Southern Oregon
Nov. 1 Update: Ruby Porter's Medford office is now open!
Ruby Porter Marketing & Design is expanding! In order to better serve our clients based in southern Oregon, we will be opening a satellite office in Medford, Oregon at the beginning of next month. CEO Robert Steck has heard the demand and agreed that to do the kind of efficient and effective local advertising Ruby Porter is known for, we need to be…well, local.
Ruby Porter Marketing & Design is a full service digital advertising agency with expertise in brand identity and graphic design, responsive website design and custom application development, as well as organic and paid digital marketing management (SEO & SEM: Search Engine Optimization and Search Engine Marketing). While we have digital marketing campaigns and build logos, websites, and custom apps for pretty much any type of industry, we also pride ourselves in the work we've done for community organizations in our give-back program such as the Eugene Science Center and Cornerstone Community Housing.
In our branding and identity design process, we work closely with clients in order to learn their company stories, understand their target audience, and to help them realize the look and feel of their logo and/or website. Throughout several iterations, clients can see the progress we make toward arriving at a final design that speaks to their brand character and tone. In the end, we want our clients to be able to own their finished products—whether that's a set of brand guidelines that they can distribute to their partners for a consistent logo use, or a training on how to update and modify the content on their website using its content management system.
In addition, we do a detailed assessment of our digital marketing clients' online presence, and provide customized services based on their individual needs. In the end, a company's website is their virtual presence or storefront, so everything we do ensures that the right traffic gets directed there in order to improve website search rankings and the overall Return On Investment (ROI). Whether securing those visitors through social media management, mailing list growth and lead generation, or pay-per-click ads, we will boost your brand to its fullest potential.
Heading up Ruby Porter's southern Oregon office is our Vice President Bob Clarke, who has been instrumental in orchestrating the expansion of the company and our services. With 17 years of marketing agency ownership and 14 years of television radio broadcast management, Bob brings his years of experience in marketing and advertising to the Medford office. You can catch Robert and Bob, self-dubbed "The Bob & Bob Show," traveling the I-5 corridor to hire new employees and make arrangements for our Medford office. We look forward to welcoming the southern Oregon community to our official grand opening, taking place in early 2020. Stay tuned!